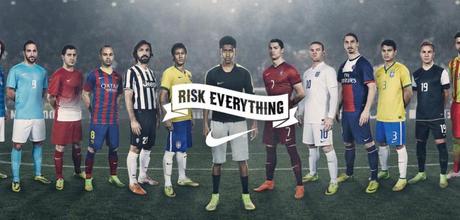 Nike Launches "Winner Stays," Second Film for Risk Everything Football Campaign
0
After a short research about peoples' opinion regarding commercials, not so surprising results were discovered. Here is a sentence that can sum it all up: "They are lame and a waste of your time". But if there are some commercials that we actually don't mind seeing, or what the heck, we even bother looking them up on Youtube then it is commercials created by Nike.
Yesterday, Nike launched the second part of its Risk Everything Football campaign for 2014 with a film called "Winner Stays." 6,5 million views,on Youtube, in just one day, says it all.
Simply, their commercials never disappoint us, especially if they involve football, in any way possible. Well, good new football fans! Your favorite football heroes show their entertaining sides and boy, there are plenty of them; as a matter of fact this may be one of the largest assemblies of football stars in a commercial ever. What is there to dislike? Zlatan's part is just priceless. Check out the new Nike commercial!

Source: Nike,Inc.