U.S. Black Metallers
NIHILISTINEN BARBAARISUUS
have released 
The Child Must Die
on Infernal Kommando Records. Stream the album in its entirety, courtesy of Gunshy Assassin, at
this location.
The band has also released a video for the title track, which can be viewed here.
The music and art of The Child Must Die are based on the Finnish national epic The Kalevala (poetic Book with a Collection of Myths and Legends that occupies a prominent Place in the Finnish Identity), with most songs adapted directly from passages from the text. Stylistically, this is Finnish/U.S. atmospheric Black Metal with a concept based on the Kalevala. It is epic, melodic, aggressive and personal at once!
The album comes as a six-panel digipack, limited to 500 copies. Purchase The Child Must Die on Bandcamp or through Infernal Kommando.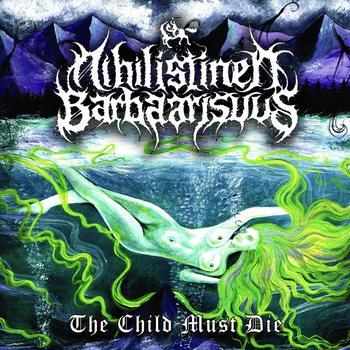 1. Wondrous Sampo

2. The Child Must Die

3. Let Them Perish

4. Feast of the North Farm

5. Amidst the Waves

6. Vainamoinen

7. The Night She Died


Forged out of the icy wilderness of the north, this beast of Helsinki/Philadelphia composes odes of cold subsonics and frigid atmospheres. Inspired by founder Mika Mage's Finnish heritage, the band showcases Ambient Black Metal visuals and atmospheres. Cold, grim, and strangely uplifting, Nihilistinen Barbaarisuus are masters of melancholy.


Mika Mage (Lawrence's Creation) - guitar, bass, composer

Joel Robert Thompson (Omelas) - vocals




Guest Members:

Lawrence Wallace (Shadows in the Crypt, Lawrence's Creation, Serpent ov Old) - keys

Kol Slavv (ex-Black Crown Initiate, ex-Single Bullet Theory, ex-Aborted Existence) - drums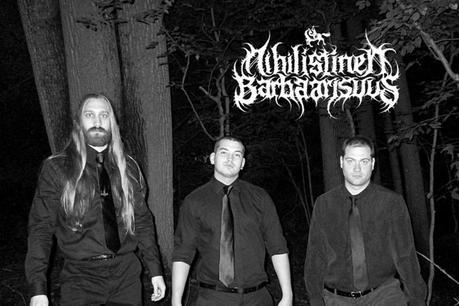 www.facebook.com/nihilistinenbarbaarisuus
www.infernalkommando.blogspot.fr
https://nihilistinenbarbaarisuus.bandcamp.com/album/the-child-must-die