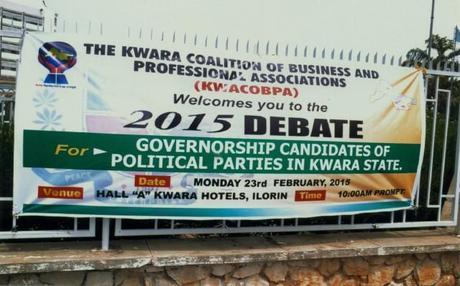 Just over two weeks ago, Nigeria's Independent National Electoral Commission (INEC) made the shocking (but not entirely surprising) decision to delay the country's elections by six weeks. Citing ongoing instability caused by Boko Haram in the country's Northeast and INEC's own uncertainty about its ability to deliver outstanding voter cards to nearly 40 percent of the country's 70 million registered voters, the decision to delay has divided opinions.
On one hand, there is doubt that Nigeria's woefully inept security forces could provide the kind of protection voters need, and the potential disenfranchisement of hundreds of thousands of voters due to violence would not bode well for a country making efforts to become a more genuine democracy.  On the other hand, there is little reason to believe the military will be ready to both take out Boko Haram and create a secure voting environment in just six weeks. Furthermore, given the high stakes in the race between current President Goodluck Jonathan and General Muhammadu Buhari – in the closest and most hotly contested since the end of military rule in 1999 – many are interpreting the election delay as politically motivated.
What is interesting about most of the dialog currently surrounding the elections, however, is that it is largely focused at the center. Indeed, think tanks and election-oversight bodies have released study after study with polling data and predictions for presidential electoral outcomes, as well as scenarios for how the elections will impact an already delicate security situation across the country.
While much of the international community is focused on the preparations for and outcome of the presidential contest now scheduled for March 28 , there is very little conversation about the state level elections taking place two weeks later on April 11.
While the national level race is certainly interesting and important, the top issues facing Nigerian voters must ultimately be dealt with locally. Economic empowerment through job creation is a prime example. Despite Nigeria's substantial oil revenues, the country nonetheless suffers from massive unemployment and income inequality – the primary factors contributing to endemic poverty, low quality of life, and the growth of insecurity.
The solutions for boosting employment and opportunities for Nigeria's poor and disenfranchised will not come from the Presidency. State and local governments will need to work in coordination with local businesses to create an enabling environment for small, medium, and large enterprises to thrive.  Therefore, the outcome of state elections will have as much (if not more) impact on the daily lives of Nigerians than the contest for the presidency.
To appreciate Nigerian politics is to understand the role of state governors. Nigeria is a federation, composed of 36 states plus the federal capital territory of Abuja, in which significant power is devolved to the state executive. State governors are some of the most powerful officials in the country, some of whom manage budgets larger than those of many African countries.
The outcomes of the gubernatorial elections will largely influence the balance of power between the country's two major political parties – the People's Democratic Party (PDP) and the All Progressive Congress (APC). At present, the PDP and APC almost evenly split the governors' seats (18-PDP; 16-APC; 2-other).  With 29 out of 36 states voting for new governors on April 11, it is increasingly unclear whether that balance will continue.
Recognizing the significance of the state elections, private sector associations across Nigeria are driving election dialog by engaging gubernatorial candidates and informing voters as they prepare to vote. Throughout February and March, CIPE is supporting coalitions of business and professional associations in five states to hold election debates for candidates running for governor.
The debates will provide a platform for each candidate to discuss their economic policy priorities and account for how they will promote a pro-business environment in their state. In several states, these are the first debates of their kind. They allow voters to ask the candidates about their solutions to some of the most vexing issues affecting security and society in Nigeria: poverty, unemployment, income inequality, and economic empowerment of women and youth. These debates are crucial as they focus on concrete, measurable issues and policies rather than the divisive focus on personality, regionalism, and ethnicity which has plagued past elections.
The first debate was held on February 2, 2015, in Enugu State by the Enugu Coalition of Business and Professional Associations (ECOBPA). Aired live on national and local television stations, the debates featured lively discussion on the future of Enugu's economy, with questions concerning multiple taxation and levies, land and property rights, boosting the state's small and medium-sized enterprises, agriculture, infrastructure, and opportunities to explore natural gas deposits. This is the first time the business community in Enugu has hosted any kind of debate or interactive forum for state executive candidates.
http://www.cipe.org/blog/wp-content/uploads/2015/02/gov.s-debate-english1.mp3
This week, the Kwara Coalition of Business and Professional Associations (KWACOBPA) hosted candidates on February 23 from the four major political parties vying for the office to discuss taxation, education, unemployment, increasing access to credit, infrastructure, and security reform. (Above, you can listen to KWACOBPA's radio jingle raising awareness for the event.) Subsequent debates by private sector coalitions in Niger, Plateau and Benue states will be held over the next two weeks.
CIPE will be highlighting private sector election engagement and debates throughout February and March. If you would like more information, please contact Erica Poff at [email protected].
Erica Poff is a Program Officer for Africa at CIPE.