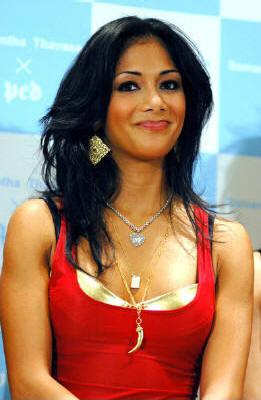 Nicole Scherzinger has admitted that she has "ugly days".
The singer, who is said to be replacing Cheryl Cole as a judge on The X Factor USA, explained that she focuses on others when she doesn't feel confident about her looks.
 
"Who doesn't have an ugly day every now and then? Where you just don't feel great inside, you know? But for me, when I wake up and I have those days, I try to focus my energy on other people," she told More.
"Yeah, invest your energy into other people and it should work out."
The 32-year-old also compared music mogul Simon Cowell to Elvis Presley.
She added: "He's just great. He's like the Elvis Presley of television."
Scherzinger recently performed a rendition of Adele's hit 'Rolling In The Deep' during a private concert in Monte Carlo.
Watch a video of Nicole Scherzinger singing Adele's 'Rolling In The Deep' below: