Nicki Minaj's Exes Are Still Fighting With Each Other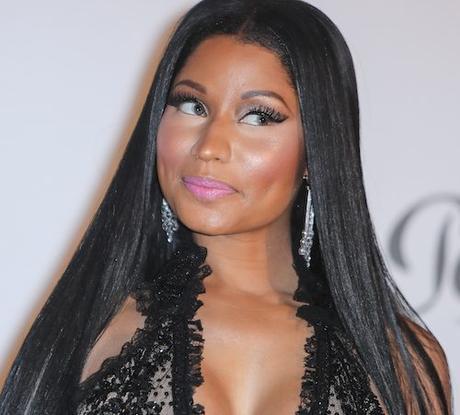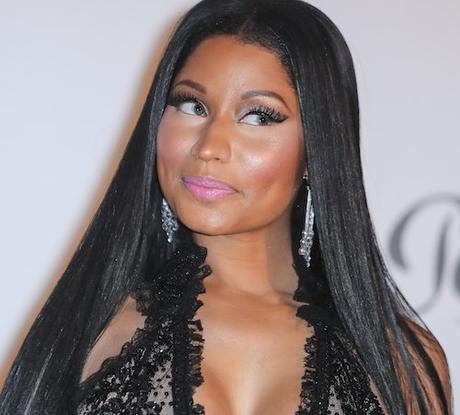 Sometimes I think these rappers and celebrities truly believe they're living in some kind of world where ratchet behavior is acceptable. Because yesterday, a video surfaced of Love and Hip Hop: Hollywood cast member Safaree Samuels (aka Nicki Minaj's ex and alleged ghost writer) apparently getting his ass kicked by a group of people who may or may not know Nicki's other ex, rapper Meek Mill.
This is how the story goes. On Friday night, Safaree arrived at a pre-BET Awards party at Penthouse in West Hollywood hosted by everyone's favorite loud friend DJ Khaled. As Safaree exchanged pleasantries with fellow party-goers, a group of people ran up on him and commenced to whoopin' that ASS like he owed them money! This, of course, caused Safaree to take his own safari by running across the street to avoid the beat down. And ironically, prior to this ass kicking taking place, Meek just so happened to arrive moments earlier in a black SUV. Apparently, when Safaree originally made the claims of the fight, people didn't believe him, according to Complex. That's until TMZ posted video from the altercation. The Shade Room also posted the video to their Instagram page as well.
#PressPlay : The #roommates demanded we post the full video — credit to #TMZ @tmz_tv #MeekMill #Safaree

A post shared by The Shade Room (@theshaderoom) on Jun 24, 2017 at 8:34am PDT
After the fight, Safaree immediately did what most people do nowadays; he pulled out his phone to give us all the statement we never asked for (courtesy of Baller Alert) in a since deleted post, where he basically uses affectionate terms for Meek such as "bitch" and "pussy." AKA the Love Language of the 'Hood.
#Safaree says he was jumped by #MeekMill and his crew, Meek Mill responds (swipe for more)

A post shared by Baller Alert (@balleralert) on Jun 23, 2017 at 8:45pm PDT
Of course, Meek also had to add his two cents to this sad beef by posting this pic to his Instagram page in response to Safaree's claims.
I wish I would pay attention to these homeless n#%gas

A post shared by Meek Mill (@meekmill) on Jun 23, 2017 at 8:27pm PDT
You know what Meek, mentioning anyone homeless is probably a bad move, given your past interaction with the homeless.
And as if the drama between these two remedial cornballs wasn't pathetic enough, ANOTHER Love and Hip Hop cast member DJ Self has gone blabbing to TMZ amid claims that he set Safaree up for the fight! Check out the video below.
You know what? All of this seems like a very long, very tired episode of Love and Hip Hop, and I wouldn't be surprised if creator Mona Scott-Young wasn't somewhere hiding in the bushes with a script in her hand and yelling "CUT!" whenever the punches weren't landing correctly on Safaree's face.
The saddest part of all of this mess is that Meek and Safaree are both EXES! Nicki ain't even thinking about y'all. She's too busy avoiding Remy Ma for her long delayed ass-kicking from earlier this year. Now THAT'S the fight everyone really wants to see.
Pic: WENN
Source: Nicki Minaj's Exes Are Still Fighting With Each Other
5 total views, 5 views today