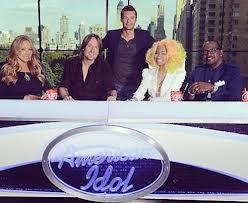 After a video surfaced Tuesday night of "American Idol" judges Nicki Minaj and Mariah Carey battling it out during an audition, Carey is now claiming that Minaj threatened to shoot her.
After the accusation was put out, Minaj took to Twitter to deny the claim and fired back at Carey putting up, "Ironically no camera or mic heard the gun comment tho. Lol @ the struggle. Not even the producers believed u. Say no to violence barbz."
Earlier today, Barbara Walters reported on "The View" that she had spoken to Carey about the heated incident. The talk show host said she was "concerned" because "multiple people heard Nicki say, 'If I had a gun I would shoot the bitch,'" after she walked of the "American Idol" set.
Carey states that she's received no apology from the Young Money MC regarding the now publicized argument. As a result of the "threats," the singer has reportedly increased her security detail. Carey's publicist released a statement to Barbara Walters assuring that she would still take part in her role as an "American Idol" judge.
"For the record, Mariah's doing well," the statement reads. "She obviously still has serious concerns, but is hopeful that everyone will act in an appropriate, professional manner. She plans to move forward and believes this season will be the best ever."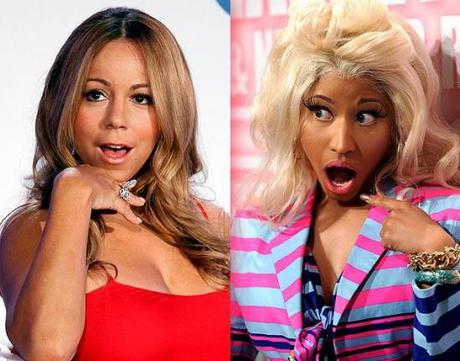 Image from nydailynews.com
Watch the fight below: