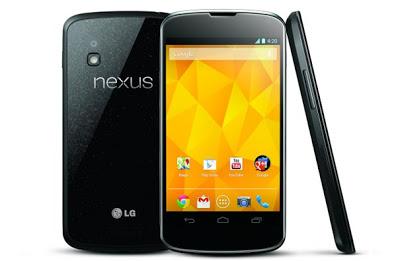 Nexus 4 
This month, we saw Google announce their successor to the Nexus phone.
It starts at a tantalizing £229 which, for the hardware that you get, is an incredible price. Packing a quad-core processor and a 4.8 inch screen that has a ppi of 320 (just 6 behind the iPhone 5) £229 seems like a bit of a bargain.
On top of these things it will be running Android 4.2 out-of-the-box, have an 8 megapixel camera and NFC which, in conjunction with Google Wallet, should have us all buying our coffee with just the tap of our phone. Something that, I for one, cannot wait for.  
But, as you may have noticed, of the many features you can see in the text above talk of the handset having LTE is nowhere to be found. This "shortcoming", as some are calling it, has been seen as a deal breaker, however, I say, who cares?
Sure, LTE offers incredible download speeds, sometimes reaching almost 50Mbps(
on iPhone in the UK
), but HSPA+ (which the Nexus 4 has) can offers a similar standard of speed just with 3G prices. And with 4G pricing so high for such little data, this lack of LTE is not such a big deal. In fact, it my just save you money.
So, we can see that the lack of LTE makes no difference. Especially when the handset costs just £229.
£229
.
You could buy two of these for the price of an iPhone, that's one to use and one to throw at people with their LTE wielding  iPhone 5's. At this price, the whole mobile phone industry will have to re-think its prices if they want to compete with this standard of device.
All in all, the Nexus 4 offers way more pro's than it's small amount of LTE shaped con's. If you're looking for a reasonably priced phone with top of the range specs then this is the phone for you to buy.