The next-generation Tizen smartphone has been launched by Samsung in Delhi. Tizen is an open source operating system, Samsung has a dedicated development and R&D team in Bangalore that works exclusively on Tizen OS. Over a period, the UI and features of Tizen have been enhanced. The current version 4.x is fully commercial version after a complete testing and bug-fixing during its beta launch. Tizen Z3 has been launched after a successful history of its predecessor Tizen Z1 that has been sold over a million pieces so far in India. The growing community having a keen interest in Tizen also has been kept in mind.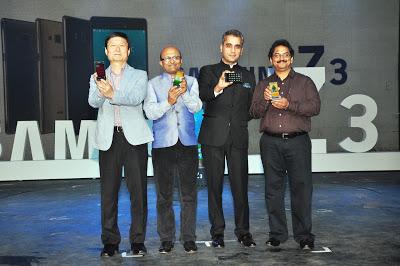 The price of Tizen Z3 is less than INR 8,500 (Rs. 8,490 is the print price). There are some unique features that will definitely attract the heavy users, shopping savvy and those who need quick actions based on their choices and style. Though Samsung is already a leader in Android smartphones but this is an alternative market created for a different segment.
Config:
Screen: 5-inch HD
Processor: 1.3 GHz quadcore
RAM: 1GB
Connectivity: 3G
Rear Shooter: 8MP
Front Shooter: 5MP
Storage: 8GB
Colors: Gold, Silver and Black
Battery: 2600 mAH




The features that can be termed as the USP of Tizen Z3 are -
Ultra Power Saving Mode (UPS): In this mode the smartphone can run as long as more than 30 hours even when the battery is 90% consumed.
Ultra Data Saving Mode (UDS): The smart way of data compression enables the smartphone to save up to 40% of data usage.
My Galaxy: This is a collection of four screens taking care of personalized and exclusive services like local deals, a huge bundle of entertainment, intelligent personalization and selection of offers. There are large partnerships done by Samsung with e-tailing sites to benefit its customers in all possible manners.
MixRadio: A unique combination of live Radio channels, a large range of offline songs and on-demand music. You have more than 30 million songs and 8 languages to choose from. This music is a free lifetime.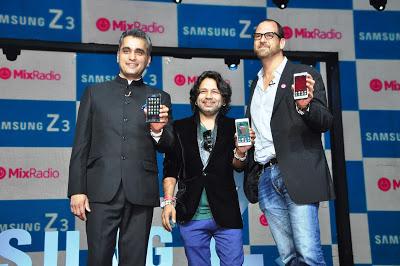 Samsung has tied up with Vodafone to provide 1GB data free for two months. The tag line for this smartphone is - rewarding, engaging and efficient.
My opinion: There are already many smartphones with similar tech features available in the same price band. In this era of Android-ism, the user will have to understand the difference between Tizen and Android. Definitely Google is out once it is a Tizen phone. There is Tizen Store to download what all you want to install. Plus is that the phone is good for people who have bent towards taking a challenge of using something different in technology. Some USPs as stated above will definitely attract a large chunk of music and shopping lovers. This is Make In India for the World.