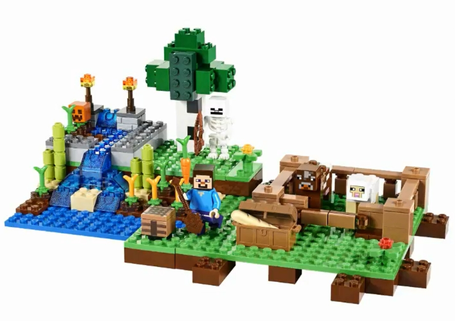 LEGO have decided that Minecraft is the way forward, which means we'll be getting some amazing LEGO Minecraft sets soon. We already knew about The Cave and The Farm, but thanks to some new details we now know what's inside all six new sets.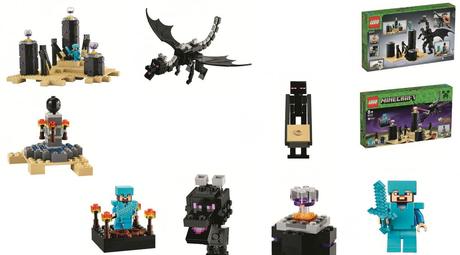 The Dragon Edge LEGO Minecraft set
The six new sets are The Cave, The Farm, The Mine, Dragon Edge, First Night, and Workbench. All of them have a minifigure of Steve, with each different one having cool gear like diamond armor or a pickaxe. In these pictures you can see what each set comes with. There are amazing figures, from an Ender Dragon to spiders to a crafting bench. They all look so good, and we can't wait to get our hands on them.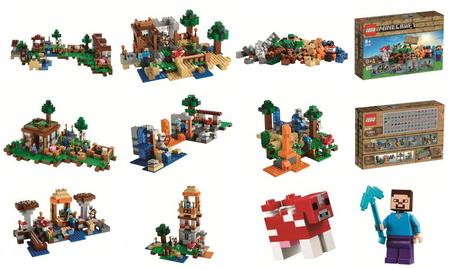 The Workbench LEGO Minecraft set

The Mine LEGO Minecraft set

First Night LEGO Minecraft set

The Farm LEGO Minecraft set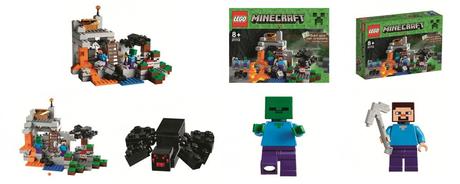 The Cave LEGO Minecraft set
These new LEGO Minecraft sets will be available to buy this November. For more amazing LEGO stories, check out the LEGO channel. If it's just Minecraft you love, then head this way for the Minecraft channel.