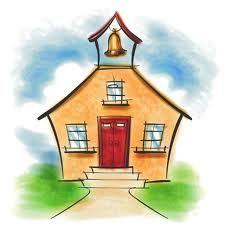 As many of you know today marks another sad day in American history.  A male gunman entered an elementary school in Newton, Connecticut and killed 25 individuals and then he killed himself.  He is reportedly the 20 year-old son of a kindergarten teacher at the school.  Many of the 20 children whom were murdered were in her classroom.  Police have also found another body at the gunman's home.  I refuse to post his name.  Sadistic people like these thrive off of attention.  They seek it out, for whatever sick desire.  I will not satisfy their intentions.
27 people have been killed.  18 of them children.  Unfortunately, this is not the first time our country has had to deal with true heartbreak and tragedy.  This year we had shooting at a theater in Colorado.  A shooting at a mosque in Wisconsin.  Shootings at malls, most recently on Monday at a Oregon mall.  At what point will our society and more importantly our legislators get a clue that something has to be done.  Gun control does not mean you eliminate any access to guns.  It means you at least attempt to ensure only competent, sane individuals own such weapons. 
I don't know what gun was used in this tragedy.  The shooting at the Colorado Theater this summer included AK 47s.  I don't understand how one can legally purchase such a weapon.  You don't take an AK 47 to hunt a deer or other game.  Weapons that fire hundreds of rounds of ammunition per minute are meant to cause havoc.  They are meant for war.  Last time I checked we aren't at war on our homeland.
Psychological evaluations must be a requirement in purchasing a weapon.  A provisional period after you apply for a weapon must also be mandatory.  Too many times we have heard of madmen buying guns shortly before their rampage.  I don't think enacting stricter gun control impedes on a person's right to bear arms.  It only ensures that senseless crimes are thwarted more often.
Another topic of discussion is the increased mental illness exhibited by our population.  Mental illness in itself is something Americans cower to address.  I hope our legislators come to grips with the reality of the situation.  There are many sick people in the country.  And many of them have the legal ability to buy guns.  They have to institute safeguards in the purchasing and possession of guns.
I hope we spend more time thinking about the young children who now will never get the opportunity to lead the lives they've envisioned.  The lives they were due.
I hope we pray for the families of the all the victims.
I hope we pray for the first responders to the tragedy who will forever more never be the same.
God bless them all!