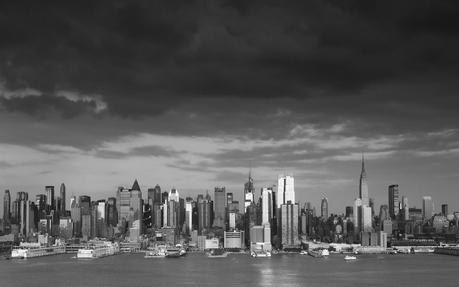 It's official! This April, I'm going to
New York City
!It's one of the best birthday presents ever, given by my mom and dad. My
birthday
isn't until March 7th, but I'm kind of more excited for April than for my actual birthday now! I'm going with my dad and I really can't wait to enjoy my favorite city for the 3rd time. Next to shopping, I'll definitely shoot some outfits and maybe even some streetstyle pics there!
Which brings me to the next point. Since I'm saving money for some New York shopping, I've put myself on a
shopping diet
until I'm going to NYC. After getting my dream sneakers, I haven't shopped at all, and I'm going to try to do as little shopping as I can in the next 2 months. Please note, we're talking diet here. Let me point out the comparison with a food diet: you can't eat
nothing
, because then you will die, right? Nonetheless, I'm going for NO shopping unless it's an utter necessity at a low price.
Wish me luck.
I'll keep you updated on how that goes!
That being said, have you been to
NYC
before? If you have some shopping or other
tips
, please let me know!
And don't forget to join my giveaway and win a spiked statement necklace
HERE
!