I've updated my latest Freebie design from Halloween to Autumn by swapping out the buttons!  For the free chart, click HERE.
I wrote about this design on the blog last month, you can find that by clicking HERE.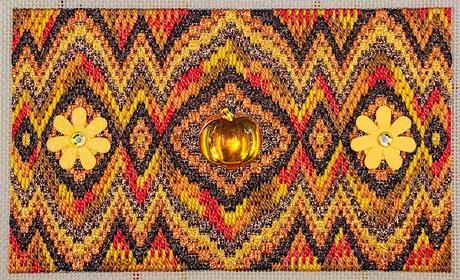 The EyeCandy Trunk Show is at Labors of Love in Atlanta this month, check out their terrific video by clicking HERE.