Bravo, New York! What a marvelous thing is Central Park, for dozens of healthy, green reasons. However, I couldn't help marvelling that on an island as jam-packed with enormous buildings and millions of people, somehow New Yorkers have made room for well over 800 acres of parkland in the center of it all. Millions of locals and visitors use it every day, all-year-round, to walk or jog through, to sit and talk, paint, play or just relax in. Just like the big, vibrant, complex city around it, Central Park also has many distinct sections plus varying moods. It really is several parks in one, and maybe to its thousands of visitors it represents a thousand different parks.
You can read a lot more about Central Park itself here at Wikipedia, but in the photos below, taken on a beautifully sunny and warmish Autumn day, here's what we saw and enjoyed in this peaceful green island within an island.
First of all, the Autumn colours were coming on beautifully. By the way, one little surprise for me here is the frequent use of the word 'autumn' to describe the season. I thought American used 'Fall' exclusively, but not so. The word 'autumn' appeared in the heading for a story on the front page of the New York Times the other day, and in one town in Georgia the streets were lined with 'Autumn Festival' banners.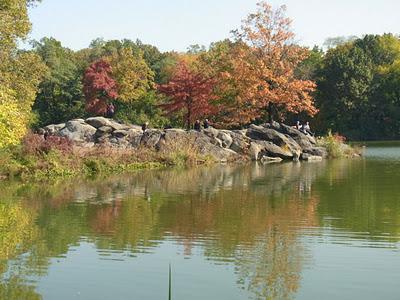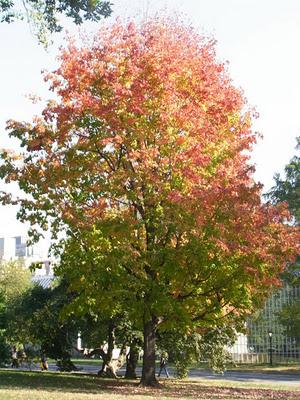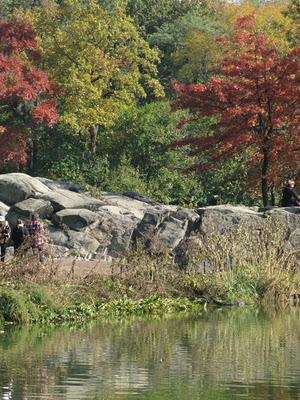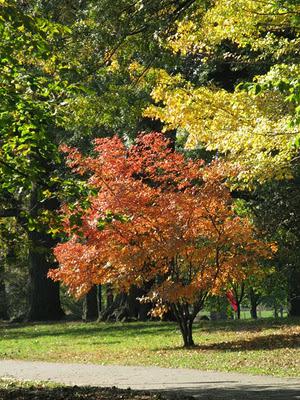 The various lakes, reservoirs and ponds throughout the park add so much to the atmosphere while also opening out the tree-filled surrounding spaces to the air and blue sky above. The first one pictured below, the largest body of water in Central Park, is now called the Jacqueline Kennedy Onassis Reservoir.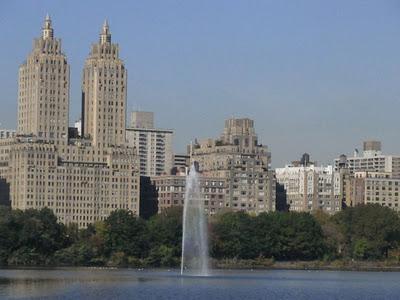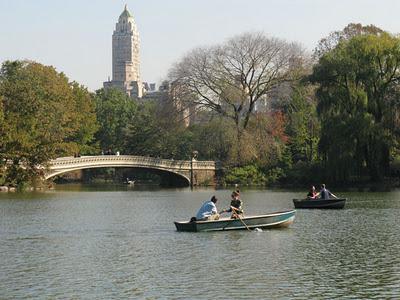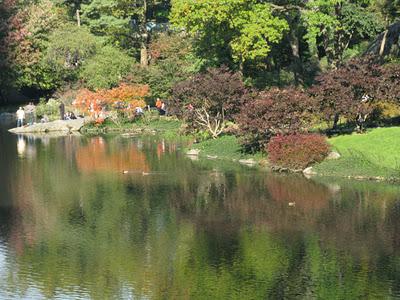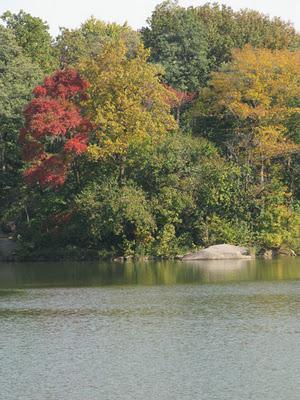 We expected pathways aplenty through Central Park, but there are a few roadways here as well, though most of the time the traffic is slow and light. There's much to discover and explore here; at one stage we found a castle on a rocky outcrop.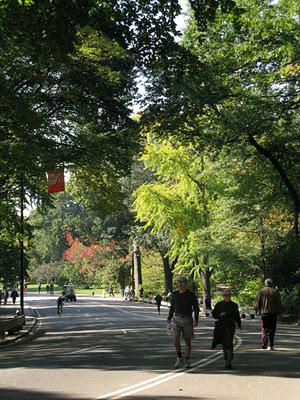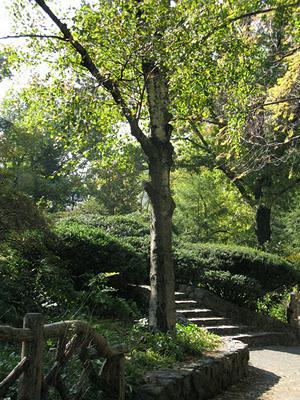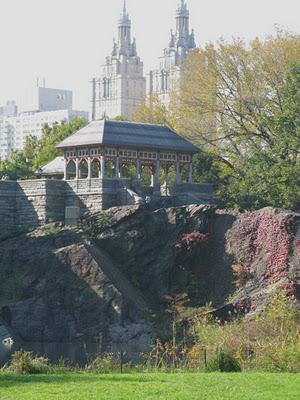 The thousands of trees in the park had a bittersweet story to tell. At first glance you'd think "what's the problem, they're magnificent?" but as we wandered around there were dozens of mature trees damaged by the snowstorm last weekend. As I mentioned in an earlier posting here, the October snowstorms set new weather records for New York. Unfortunately for the trees, which were still in relatively full leaf in mid-autumn, the enormous weight of the heavy snowfalls were too much for many branches to bear, and down they came. The local news reports said the snowstorm brought down more branches in many districts than the hurricane which hit two months ago.
And so everywhere we saw piles of fallen branches, clean-up crews lopping limbs from trees and pushing fallen branches through noisy industrial mulchers. The mounds of mulched trees in some areas were 10 feet high and wide.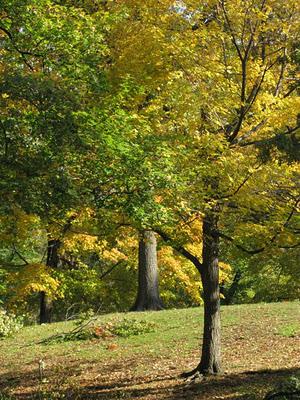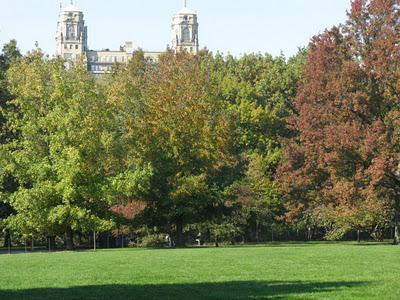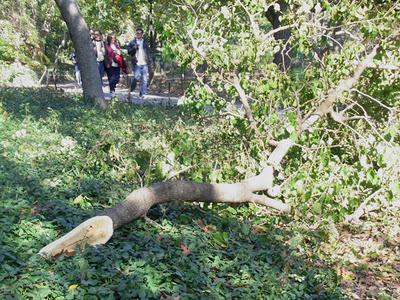 Our visit to Central Park on this, our last day in New York before we fly out tomorrow, was not all we did here today (we also visited the Guggenheim Museum, which is next door to Central Park, and the Museum of Modern Art – MoMA – which is down on 53rd Street, a few blocks beyond the southern edge of Central Park) and so a slow, two-hour wander through Central park in between the first dose of art and the next, really was the highlight of our day, although I must say Frank Lloyd Wright does design a nice building.