Our digital transformation column for Manchester Digital returns for 2015 with a look at the year ahead.
Discerning Digital MD Richard Lucas writes:
"A lot of people find January to be a difficult month so I think I'm in the minority when I say that I actually enjoy this time.
"It's a great opportunity for both retrospection on the year gone past and reflection on the year to come.
"Twelve months is a long time in digital disruption, so while it's difficult to make specific predictions, it's certainly possible to highlight some key areas we should pay attention to.

Video
Video content looks set to undergo its own digital transformation this year, as we see more brands looking to capitalise on the success of online streaming services.
Research by the Consumer Electronics Association (CEA) shows that just 6% of US adults rely on antenna television programming and that 47% of US adults online use video streaming services.
Content
In fact, content as a discipline looks set to develop, deepen and strengthen this year.
Altimeter Group analyst Rebecca Lieb has outlined several important trends for 2015.
My favourites are:
 - The Culture of Content
Companies have switched on to content production in the past couple of years but the internal execution and responsibility remains a problem for many. As with most facets of transformation, everyone must be involved for it to work.
Content is no longer the sole responsibility of marketing. Companies that can empower their teams across the business to create content will reap the benefits of better informed, and therefore, more effective content.
- The Rise of Context
The successor to personalisation, once the height of sophistication in digital marketing, is now context. We're seeing the advent of truly great marketing software that can help us gather detailed profiles on our customers and deliver specific, relevant and timely messaging to drive loyalty. The opportunity is not only to understand customers but anticipate their needs for insight-driven marketing.
- Mobile
"Millennials are changing the mobile landscape. The group is projected to have a purchasing power of $2.45 trillion by 2015 and prefers mobile as their number-one way to be reached and interact."   OpenMarket VP Steve French
"If it seems like every year seems to be hailed the year of mobile, then 2015 is no exception. The difference this year is that mobile is set to become much more than a digital marketing discipline, but a powerful disruptor.
"Mashable has done an excellent roundup of 15 mobile trends for the year. A couple of highlights:
- Mobile Payments
Starbucks has set the bar high with the success of its mobile payments system and analysts believe that other companies will follow suit. What's interesting is that disruption is likely to arrive in the form of low-value mobile purchases at a local level, e.g. snacks or drinks, which will ultimately drive the market.
- Seamless Device Experience
Consumers want to be able to carry on buying experiences seamlessly across devices. Starting the journey on one device, they want the ability to pick up where they left off on another. If you can deliver this experience, you're already ahead.
- Mobile Disruption in Travel
"Travel companies look rife for disruption this year as TripAdvisor and Skyscanner, among others, look to make it easier to book flights and hotels in-app, rather than linking to external company sites.
"In addition, Expedia is investing in its own seamless device experience by making it easier for people to pick up their holiday research on any device, at any point.
"The truly exciting thing for me about digital transformation is its pace, its scope and its potential so I'm enthusiastic to see if 2015 holds any disruptive surprises for us.
"In fact, I'm looking forward to it".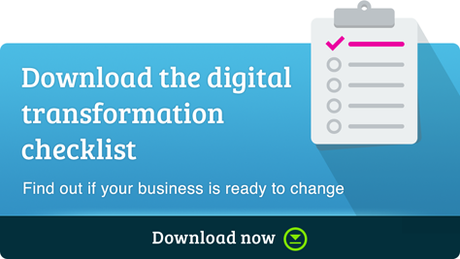 (This article originally appeared on Manchester Digital).