What better way to start the year than with a bowl of noodle soup?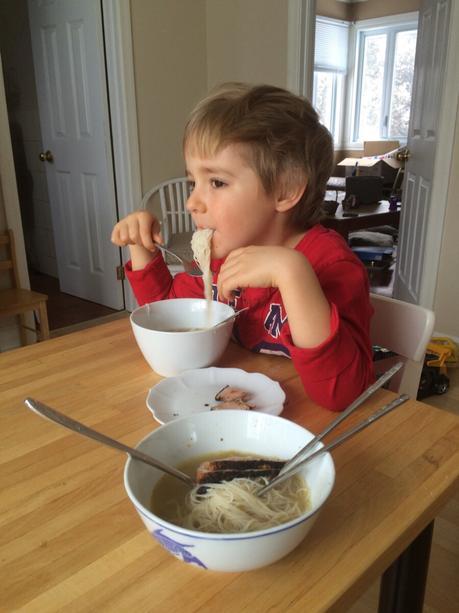 Noodle soup for New Year has been with me since I lived in Korea some, holy crap, 20 years ago.
Jack tolerated soup for breakfast but somehow he is not a fan (his words) of soup. Here is the evidence.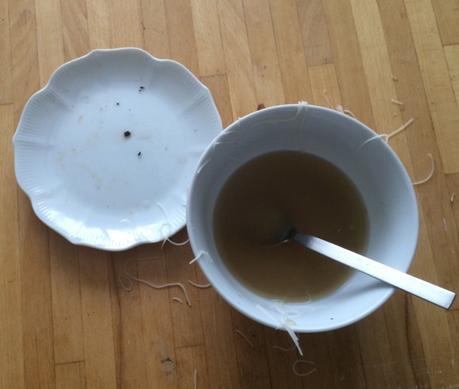 Noodles? Gone.
Duck meat? Gone.
Soup broth? Not gone.
Where did this little creature come from? I can eat soup for every meal.
(Hang on, I just realized it actually has been 20 years since I first moved to Korea. I still think of eating at certain restaurants (…I wonder if they still exist…) This also means that I am in my 20th year of teaching. What?)
After suffering through the soup, we had the time for some operation déneigement in the kitchen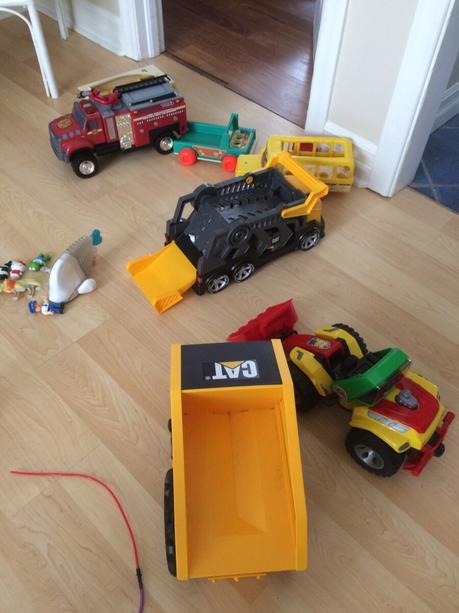 (obviously inspired by the two days of beep-beep-beeping as the city cleaned up the 40 some odd centimeters that floated mercilessly down in roughly one day of weather)
before heading out to see Peter Pan at the Hudson Village Theatre where Jack had an awesome time yelling boooooo at the pirates and clapping for Tinkerbell but I had an even better time realizing that I was watching my old, old friend (from even before that 20 yr old sojourn in Korea…yeah, old) John Sheridan performing on stage! What a flipping treat! Jack is pretty much in love with him because he let him play on the stage after the show and even brought him backstage, mommy! Somehow I did not take a picture of the two of them…which would have been an even bigger treat since John was dressed in shimmery blues and silvers and purples as King Neptune. But I did get a picture of Jack and this thing outside of the theater.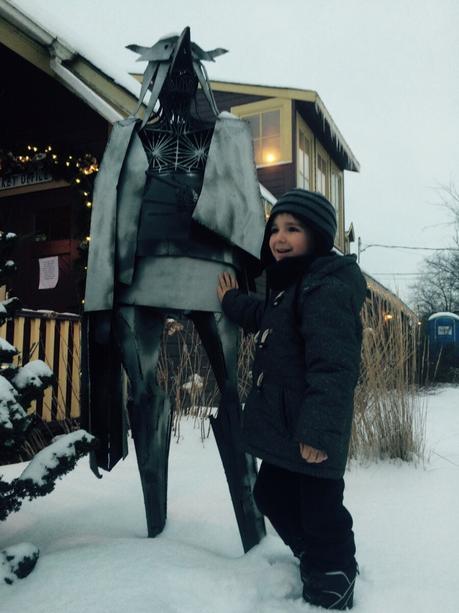 Then what did we do? We went home, ate duck and soup (you can guess who had the duck and who had the soup…), and went for a walk to make sure that the little boy slept a good night, just in case the up until midnight on New Year's Eve and the excitement of Peter Pan just wasn't enough.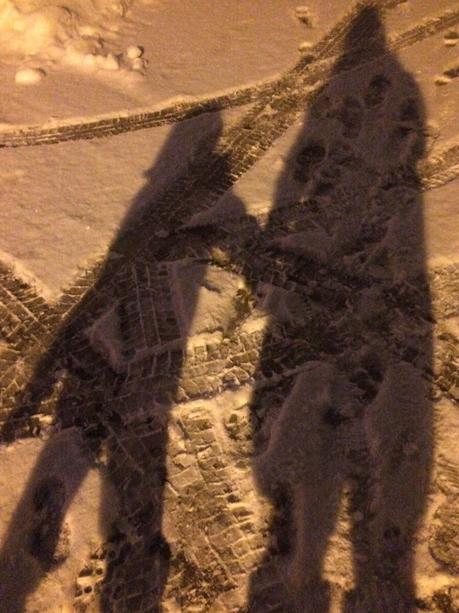 (and if you think it was easy getting him to stand still long enough to take this picture of our shadows then you don't know Jack.)
And now… Now I have a very rare 24 hrs to myself and I am spending some of it thinking about our first few moments of the New Year.
Good food. Good play. Old friends. Time outside.
Life is good.