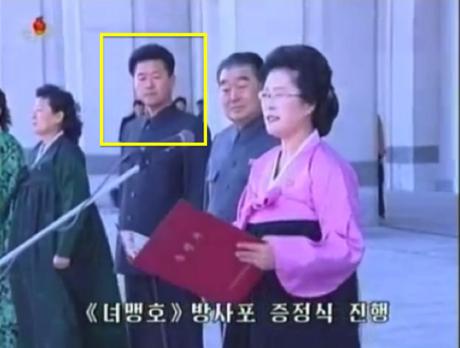 Jon Kwang Ho (tagged) attends an MLRS delivery ceremony during 2012 (Photo: North Korea Leadership Watch file photo)
Jon Kwang Ho (Cho'n Kwang-ho) was appointed DPRK vice premier by order (resolution) #1513 of the Supreme People's Assembly (SPA) on January 17, 2017 (Tuesday). In 2012-2016 Jon served as the chairman of the South Hamgyo'ng Provincial People's committee. During that time he served under Thae Jong Su (T'ae Cho'ng-su), a retired distinguished senior official (and himself former DPRK vice premier) who's last position was leading the South Hamgyo'ng Party apparatus. Jon was elected to the 13th SPA in March 2014. He is a member of the 3rd generation of revolutionary leadership.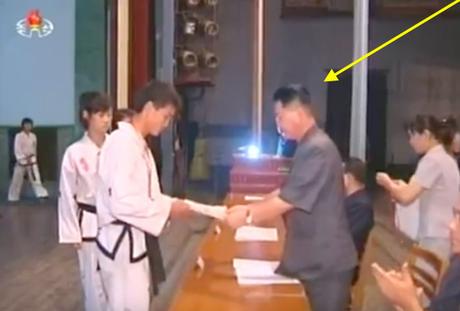 Jon Kwang Ho (tagged) presents awards at the closing ceremony of a Tae Kwon Do competition (Photo: North Korea Leadership Watch file photo)
It is unclear is Jon Kwang Ho replaces Kim Yong Jin (Kim Yo'ng-chin) who disappeared from the public eye in 2016 amid unconfirmed rumors of his execution. There is also a possibility that this is an add on position to the upper level of the DPRK Cabinet.
Filed under: Central Committee, DPRK Cabinet, Jon Kwang Ho, Korean Workers' Party (KWP), South Hamgyo'ng KWP Provincial Committee, Supreme People's Assembly, Tae Jong Su, Uncategorized