HBO is once again promoting True Blood Season 4 in unique new ways that keep fans occupied. This time, however, the promotion takes place in two ways on the same site.
HBO first joined with GetGlue.com, a social media site, last year to promote True Blood Season 3 via stickers that fans could collect and later request to have mailed to them. They've continued the promotion in bigger and better ways, though. This time around, Truebies can check-in via GetGlue.com to try and win a free bottle of Tru:Blood and earn a special sticker that goes along with it. However, that contest ends on June 26, when the new season of True Blood finally begins.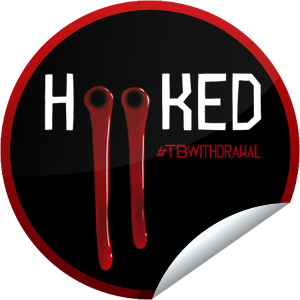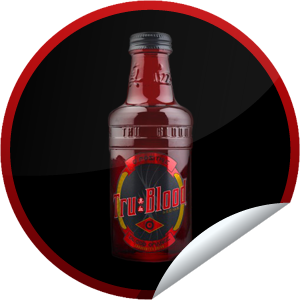 The other way Truebies can get in on the action is to get these three special stickers, each of which has different characters on them. The red sticker has
Eric Northman
,
Bill Compton
,
Alcide Herveaux
, and
Sookie Stackhouse
on it. The black sticker sports
Jason Stackhouse
,
Pam de Beaufort
, and
Jessica Hamby
, and the final white sticker has
Sam Merlotte
,
Tara Thornton
, and
Lafayette Reynolds
on it.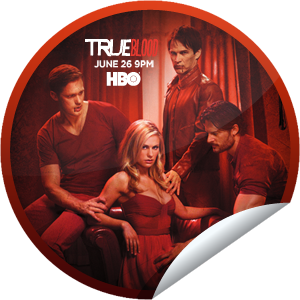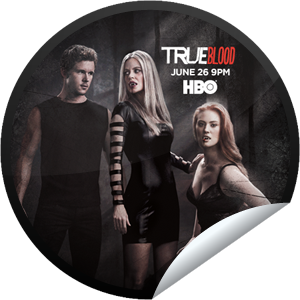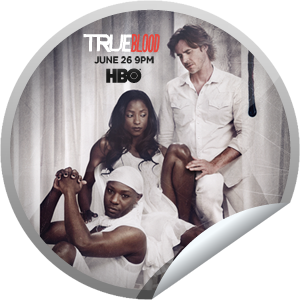 Waiting these final weeks for True Blood Season 4 to begin does suck, but promotions like GetGlue.com's new stickers definitely make waiting suck less.
(Image Credits: GetGlue.com)