Yesterday, a hitherto unknown poem that Tolkien worked on, called The Fall of Arthur, was released by Tolkien's publisher. The poem is a "new Arthurian epic" retold by Tolkien. He appears to have begun writing the poem in the 1930s, but was never finished.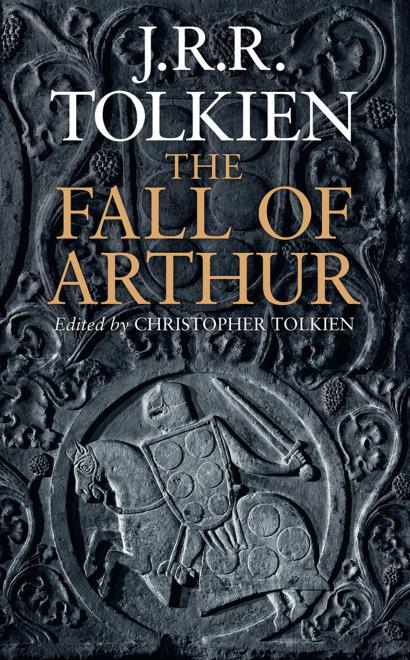 Tolkien's son, editor, compiler and number one fan Christopher Tolkien, now 89 years of age, published posthumously released works of his father's. This one, in published form, runs some 40 pages. Rest of the 190 pages are added notes and essays by Christopher.
Tolkien was a professor of Anglo-Saxon at Oxford University. He worked on translations of Beowulf and Sir Gawain and the Green Knight. So the The Fall of Arthur is, more like Tolkien's area of expertise as a literary critic and scholar than his fictional works. According to The Tolkien Society, the existence of The Fall of Arthur "was revealed in the 1970s, and its publication has been rumored for some years."
"We are all used to seeing Tolkien's stories set in Middle-earth, but this is the first time we've ever seen Tolkien write about legendary Britain," said Shaun Gunner, Chairman of the Tolkien Society, in a statement. "We know Tolkien loved the powerful alliterative verse of Anglo-Saxon epics so Tolkien's own re-imagining of Arthur's downfall in this format will make for an interesting read. This is fundamentally important in terms of considering Tolkien's academic career and his wider creative process, but it will also be fascinating to see how The Fall of Arthur — written before The Hobbit — may have parallels in Tolkien's other stories."
Why Tolkien never finished the poem is unknown, but the year he last touched the poem may have been 1937, the year The Hobbit hit bookstores and Tolkien's commercial literary career began to take off.
I wonder what other jewels from Tolkien are waiting to someday see the light of day.
N.
Via: GD