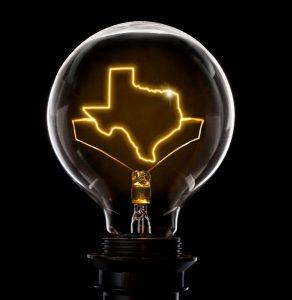 Last month the Texas legislature hammered out laws to prevent another Big Texas Freeze. Did it go far enough? Learn how these two critical grid laws could affect your electric bills.
Which Texas Grid Laws Passed Through The Legislature?
The Texas Legislature passed two critical Texas grid laws last month. These will head to Governor Greg Abbott to sign into law. Senate Bill 2 and Senate Bill 3 enact sweeping change to the reliability of electricity service for Texans. 
Other electric reliability bills failed to pass both chambers. However, Abbott could add the issue to the Legislature's docket for a special session. Abbott alone sets the agenda for special sessions. He has already announced that he will call one for September to take up redistricting.
What Texas Grid Laws Do
Senate Bills 2 and 3 create meaningful change in how the Texas electricity grid will operate. Senate Bill 2 (SB2) changes the makeup of the Electricity Reliability Council of Texas (ERCOT). Rather than its board being mostly industry insiders, new board appointments will work similarly to other statewide boards. The governor, lieutenant governor, and speaker of the House will each appoint members. 
Senate Bill 3 (SB 3) calls for weatherizing electricity plants and critical natural gas infrastructure. The bill itself does not set weatherizing standards. Rather, the Public Utility Commission (PUC) will make rules on the details of weatherization for electricity plants. Exactly what qualifies as critical natural gas infrastructure is left for the Texas Railroad Commission to determine. PUC will make its rules first, and the Railroad Commission will follow. 
SB 3 also kills consumer electricity plans that reflect the hourly wholesale prices. Even if Griddy hadn't gone belly up, SB 3 outlaws their product. Additionally, the bill creates a statewide power emergency alert system. It requires the Texas Energy Reliability Council to "ensure that the energy and electric industries in this state meet high priority human needs and address critical infrastructure concerns; and enhance coordination and communication in the energy and electric industries in this state." 
What Provisions Didn't Make The Cut
Several bills, amendments, and ideas didn't achieve final passage. Among them are deadlines for natural gas facilities to weatherize, a complete overhaul of the deregulated market, assistance for homeowners to insulate their property, and setting up emergency natural gas power plants.
New Laws And Your Texas Electric Bill
So what do these new consumer protections cost you? It is tough to pin down a cost to the consumer because the details are undetermined. Besides the new laws, ERCOT's price cap during the storm caused financial losses for power suppliers. Consequently, those companies will try to recoup those losses. As a result, consumers should expect an increase to your electric bill of a few dollars per month.  
Your Texas Electricity Service
Even with revisions to Texas grid laws, one thing has not changed. You not only need a retail electricity plan that aligns with your power needs but also a place that really helps you shop for it. If you're looking for a new, lower prices rate, then the best place to find that is http://www.texaselectricityratings.com