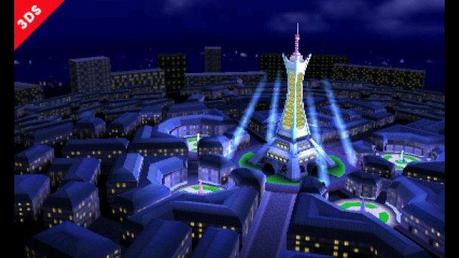 The next big stage for battle in Super Smash Bros. has been revealed, and it's Pokémon themed! Take a look at this screenshot from the 3DS version, featuring The Prism Tower from Pokémon X & Y.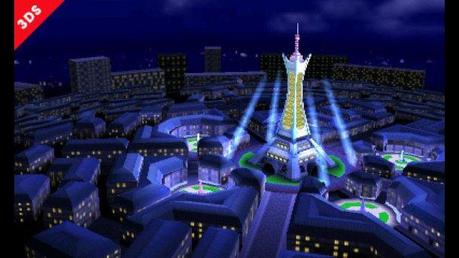 The Prism Tower rises above Lumiose City. Up until a few seconds ago, the fighters were brawling on top of that tower. No, really.
The Prism Tower is from Pokémon's Lumiose City, and we expect that you'll be fighting right at the very top of it. Don't look down though, at that height you may be distracted from your real target!
To check out all the revealed stages so far, as well as some of the characters that you'll be able to play as, read our other Super Smash Bros. stories.