Back on November 1, 2008, notloB Music* had the honor and privilige of presenting The Folk Brothers (Jack Hardy & David Massengill), with very special guest Peggy Seeger; Fionnuala O'Donovan and Emma Beaton opened.
We cannot believe it has been FIVE YEARS since his Jack's passing!
Jack was instrumental in Fast Folk "In December 1977, singer/songwriter Carolyne Mas started a songwriter's night at The Cornelia Street Cafe in Greenwich Village, New York, after a less formal group started by singer/songwriter/Greenwich Village legendJack Hardy lost its spot at a local tavern called The English Pub..."
continued at https://en.wikipedia.org/wiki/Fast_Folk
On the anniversary his passing, 

Smithsonian Folkways

 has created a compliation album....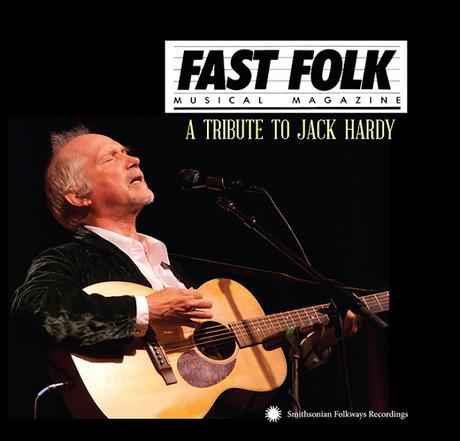 New Release: A Tribute to Jack Hardy
Smithsonian Folkways

 presents 

A Tribute to Jack Hardy

, a new double-disc album featuring cover versions by friends of the influential singer-songwriter (and two recordings by Hardy himself). Released on the fifth anniversary of his death, the album includes Suzanne Vega, Nanci Griffith, Terre Roche, Jonathan Byrd, and many more.
Read the full release here.
Download/read the liner notes here.
-----------
* If URL does not work, wait a few days, it is in development.
Until then, go here.