We are pleased to announce a new version of our iPhone dashboard application.
The dashboard is a really useful tool for Smart AdServer customers. They can easily preview mobile ad campaigns and monitor their network activity.
It is also helpful for agencies, as they can now check how their ad campaigns are running on Smart AdServer's SDKs.
Download the app from the AppStore. 

What's new in this version?
1 – iOS8 support and compatibility with iPhone 6 & iPhone 6 Plus 
The new dashboard has been upgraded to support iOS8. It is also compatible with the new iPhone 6 and iPhone 6 Plus. You can now make sure your ads run perfectly on the most recent iOS version as well as on new iPhone devices.
2 – New ad formats in the showcase 
Parallax, transparent effect, video layer, ad using the acceloremeter, etc.
The showcase enable you to discover the incredible ad experiences that can be displayed thanks to the Smart AdServer SDK.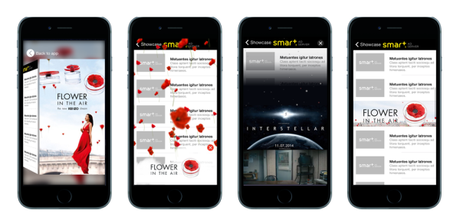 3 – MRAID and HTML5 preview using QR code reader 
You can now preview any HTML5 or MRAID creative using a simple QR code. No need for a Smart AdServer account, you can directly check how your ad renders when displayed through the Smart AdServer SDK or though a mobile browser. This feature was highly expected by third party agencies that are working with a Smart AdServer's publishers.
Tips : To quickly and easily create QR Code for any URL directly from your browser, several solutions are available, for example you can install the extension "The QRCode extension" from Manuel Braun available on Chrome (here)
Want to try now? 
Capture this QR code with the new dashboard application and select the interstitial option.