IDW Publishing and HBO revealed their plans for a sequel to the best-selling "All Together Now" miniseries that first brought the series from the screen to the comics world.
Titled "True Blood: The French Quarter," the new, six-issue series hits shelves in August and will follow Sookie and vampire Eric Northman as they travel to New Orleans in order to track down a killer whom Eric and his maker, Godric, thought they killed centuries ago. With Eric and Sookie paired up, you can bet Bill Compton's not far behind, but he'll have his hands full investigating a local Hep-D outbreak. Pam and Lafayette will also play big roles in the series, according to the publisher.
True Blood: The French Quarter" will bring back "All Together Now" writers Mariah Huehner and David Tischman, as well as artist David Messina, who will be joined by Claudia Balboni on the series. Messina and Correney will provide cover art for the series.
The first issue of the limited series will hit shelves in August.
 
Below is artist Joe Corroney's cover for "True Blood: The French Quarter" below.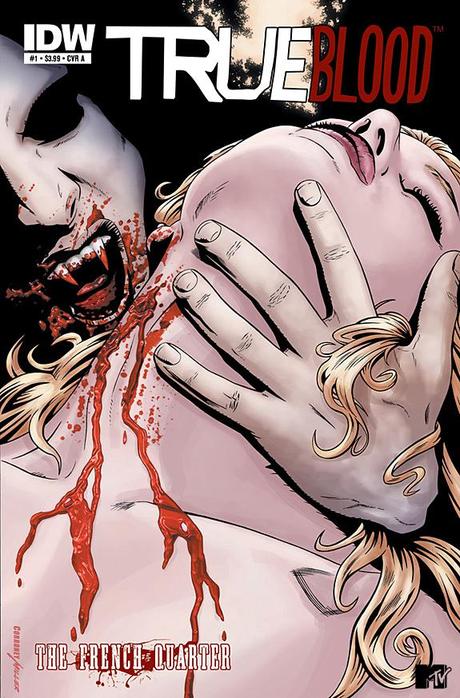 source: splashpage.mtv.com