Here's the stats for the day after: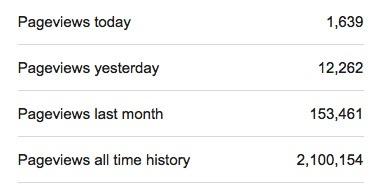 And Thanksgiving Day, the 23th, would be the previous day: 12,262. So we've got:
August 11, 2017: 11,109
November 8, 2017: 11,870
November 23, 2017: 12,261
How high can we go? Is this as high as it gets for 2017, or will we see another peak? Who knows? I certainly don't.
Here we can see the Thanksgiving Day spike: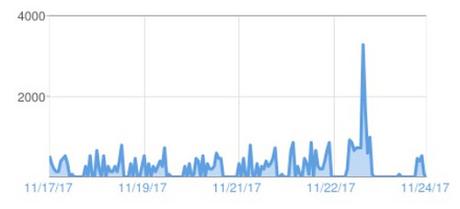 Here's hits listed by country for the last week. Notice that Brazil is 3rd after France and, of course, the USA: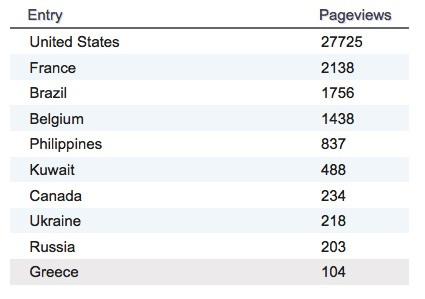 That was also the case for the last month: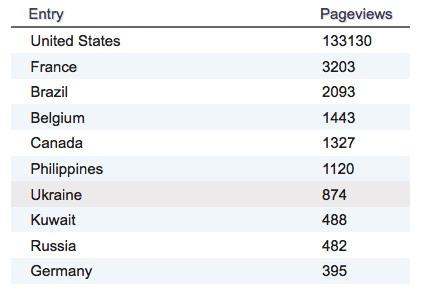 But it's certainly not the case for all time, where Brazil isn't even in the top 10. Here's the situation for that one day, the 24th: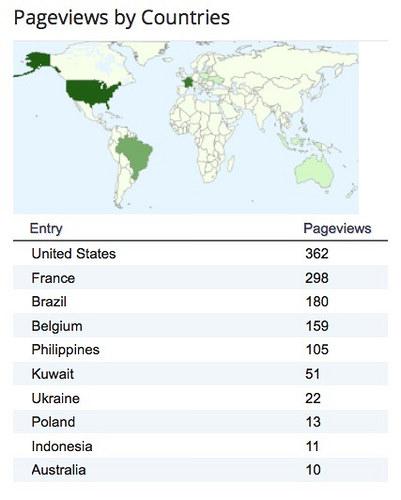 So, why the pick up from Brazil in the last month or so? Note that today, the 26th, Brazil is 6th, behind USA, France, Canada, Indonesia, and India.