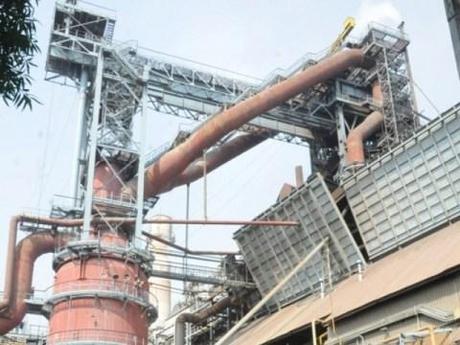 Pakistan Steel Mills (Photo: The Express Tribune)
Public sector companies in Pakistan are now losing nearly $4 billion per year — a significant drain on government resources and the overall economy.
Exactly a year ago, CIPE Pakistan Country Director Moin Fudda quoted the Ministry of Finance in a blog post as saying "Inefficient public sector enterprises are draining fiscal resources and choking the economy." CIPE had been working closely with two key regulators, the Ministry of Finance and Securities and Exchange Commission of Pakistan, to help Pakistan develop a corporate governance framework for state owned enterprises that could help stop the profuse bleeding of government resources.
A presentation made by former State Bank Governor Salim Raza at The Institute of Chartered Accountants Pakistan suggests some key landmarks for Pakistan's sinking economy. The presentation suggests that by 2017, Pakistan needs to grow at a sustainable rate of 7 percent a year, the tax to GDP ratio needs to be increased by 15 percent annually, the peak energy gap needs to be reduced significantly, and public sector debt must be shrunk by reducing losses by state-owned enterprises (SOEs).
Particularly in the case of SOEs, Raza suggests a turnaround via appointing qualified and professional boards, and through privatization. However, this could be achieved only by improving the governance framework of public sector companies in order to bring about greater transparency and plug the huge losses incurred by these enterprises.
These efforts started showing results when, in March 2012, as a result of an extensive consultative process, the SECP released draft regulations for State Owned Enterprises. However, that was just the beginning of a process that required buy-in from a wider group of stakeholders. CIPE facilitated the process and as a result SECP was able to finalize the regulations that were submitted to the Law Ministry towards the end of 2012.
March 18, 2013, marked another significant achievement as Pakistan's Finance Minister launched the Public Sector Company Rules 2013.
"The government took the initiative to turn around the PSEs and constituted a cabinet committee on restructuring them. The appointment of chief executive officers on merit has already minimized political interference in the management of such companies. The Securities and Exchange Commission of Pakistan (SECP) and Economic Reforms Unit (ERU) of the finance ministry should formulate a strategy to ensure the successful implementation of these rules to bring more transparency in the functioning of these state-run entities," said Minister of Finance Saleem H. Mandviwala.
According to these rules, instead of nomination by the respective ministry, the chairman of the board of each company will be elected. Boards will also be empowered to shortlist the chief executive in line with the provisions of the Companies Ordinance. Once implemented, State Owned Enterprises will be required to follow the International Financial Reporting Standards.
Next big challenge for regulators is to negotiate an implementation plan which is expected to happen after the next general elections in May 2013.
Hammad Siddiqui is Deputy Country Director for CIPE Pakistan.