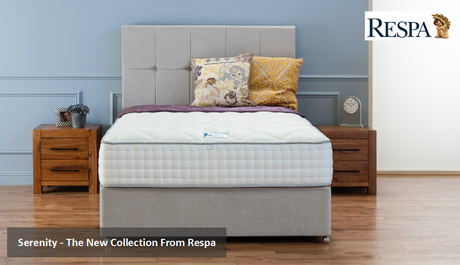 The Respa Serenity Collection
Leading Irish brand Respa have launched an exciting new collection of Pocket Sprung Beds and Mattresses for 2014 that incorporate the latest advances in comfort and hygiene. The new Respa Serenity collection utilises their famous RespaForm Pocket Springs and two fascinating breakthroughs, 'Purotex Active Probiotics' and 'Adaptive'.
Purotex Active Probiotics is the latest Sleepfresh technology incorporated into Respa Mattresses. This innovative technology combines the latest in fiber design with Purotex Active Probiotic Microcapsules whose properties actively work to reduce dust mites allergens by creating a fresh, dry and hygienic sleeping environment.
Respa's Adaptive technology ensures you stay cool and dry all night. Adaptive uses a hydro-functional polymer whose moisture transportation and evaporation properties which changes at different temperatures. As your body rises in temperature, the Adaptive technology responds by acting to evaporate more moisture and humidity from your mattress. Thus combined these two technologies ensure comfort and support whilst remaining cool within a single hypo-allergenic mattress for a reassuringly restful nights sleep.

The Respa Serenity Collection comprises of the three model listed below in the full spectrum of sizes from Super King Size to Standard Double and Single Beds. All of which are in stock and on display now at Dalzells.
Respa Embrace
The entry model Serenity Bed/Mattress is the feature packed Respa Embrace. Boasting 1000 Pocket Springs with a Foam Encapsulated Mattress which features both Purotex Anti Allergen Control with Adaptive Cool and Dry Covering. The mattress is finished in a luxurious Soft Knit Fabric with Micro Quilt Pattern.
Respa Harmony
The Respa Harmony goes one better with an impressive 2000 Pocket Springs, here though the Foam Encapsulated Mattress is further enhanced with a layer of Respa CoolCell Foam infused with ClimaGel for enhanced temperature regulating comfort. Purotex Allergen Control Microcapsules and Adaptive Covering are fitted as standard and the mattress is finished in the same Soft Knit Fabric but with a Wave Micro Quilt Pattern.
Respa Hibernate
The Respa Hibernate is the premium model in the Respa Serenity Collection with a staggering 3000 Pocket Springs within a Foam Encapsulated Mattress. Purotex Anti Allergen Control and Adaptive Cool and Dry Covering come as standard. The Mattress is finished in a sumptuous Soft Knit Fabric with a Diamond Micro Quilt Pattern with Silver Lurex Thread detailing.


What To Do Now…
Tempted? If so be sure to call in to us at Dalzells of Markethill and try any of these fantastic new Respa Beds for yourself. You can of course simply Call or Email Us if that's easier for you if you require a price of further information – we'll be more than happy to help you out. Remember at Dalzells there's free delivery across Northern Ireland and Counties Dublin, Louth & Monaghan, during which we'll unpack and assemble your new divan bed. We'll even collect & recycle your old one for free. Finally there's a free set of pillows to sweeten things that little extra – We want happy customers!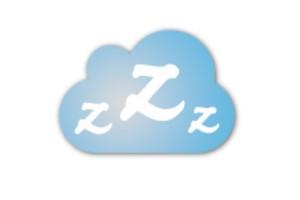 We Appreciate Your Business!