New message from the Godfathers of proto-heavy Metal - Budgie
We are pleased to be able to announce that the Nightflight CD Remaster is now available. Bonus tracks are, She Used Me Up and Superstar both live from The NIGHTFLIGHT Tour of 1981.
All orders received by the 10th June will receive signed copies of the Album
ORDER TODAY!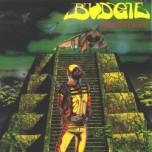 NIGHTFLIGHT REMASTER CD + Bonus Tracks
£13.99