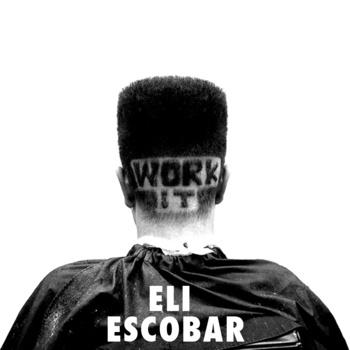 Dancefloor Mayhem has long been a fan of Eli Escobar, and we were excited to hear about his new
release. "Work It", Escobar's first release on Dither Down Records, is a 4 track EP of dance floor ready tracks that fuses the sound of classic 90's house with Escobar's elegant 21st Century Nu Disco production style.
Work It EP Tracklisting:
A1) Work It
A2) Anniversary
B1) I Believe (Featuring Lindsey Caldwell)
B2) K.O.D.
The EP is available as a 12" vinyl release now, and will be released digitally on February 7th.
To celebrate the new EP, Eli is giving away an edit of the title track, "Work It". The title track is an excellent piece of jackin' house music with a nod to the classic house sounds from the late 80s / early 90s.
Eli Escobar - Work It (edit) [click to download]
Click Here
to purchase this release from Dither Down Records.
Click Here to purchase Eli Escobar music from iTunes.
Eli Escobar official site
Eli Escobar Facebook page
As a special bonus here is a previously featured remix of Lenka by Eli Escobar:
Lenka - Trouble is a Friend (Eli Escobar Mix) [click to download]