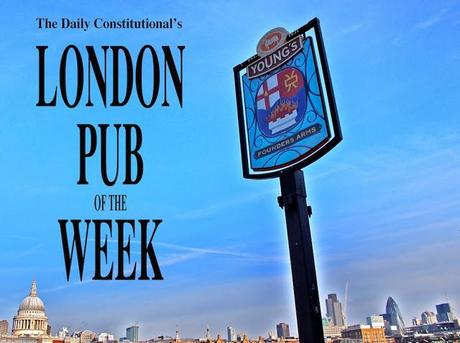 OUR NEW SERIES! Our round-up of our favourite London pubs on or near the routes of our London Walks. We'll be posting reviews, giving recommendations and directions and from time-to-time delving into the stories behind the pubs and pub names. As always, we want to hear your suggestions, too. Send your Best Pub In London suggestions to the usual address or leave a comment below.
Kim is first up and she's heading for Fleet Street…
Favourite for all visitors to London has to be Ye Olde Cheshire Cheese on Fleet Street. It's all bare floorboards, tiny rooms connected by passages that go up and down stairs and a fantastic cellar bar that predates the Great Fire so you get older as you descend (well, not you obviously, but you get the idea).
Once you've had a glass or two you're not sure if you've seen this room before or all of the pub which means you have to make a return journey just to be sure!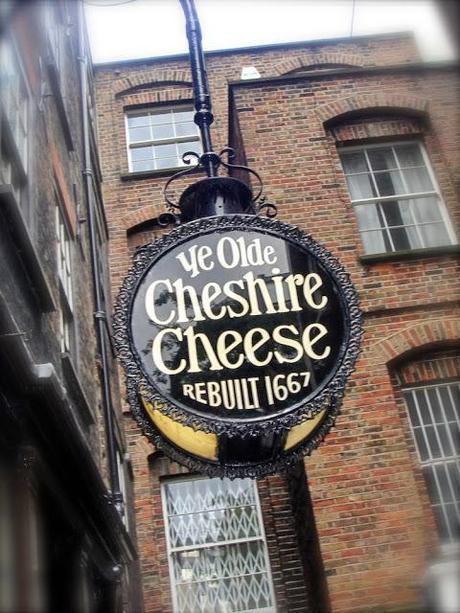 It's perfect for literary fiends as it claims to have Dr Johnson's bowl and chair, Charles Dickens set a scene in a Tale of Two Cities inside here, Arthur Conan Doyle and G K Chesterton were regular visitors and Mark Twain made a special "pilgrimage" here because of its history. You'll find the walls littered with newspaper reports, photographs etc so you can treat it like a museum if you're worried about the etiquette of setting foot in a pub during daylight hours.
Foodwise there are nuggets here - and not of the chicken variety - but of good solid English trencher food.  Most "English" restaurants are top end and pricey (see Rules and Simpsons) but this one serves Ye Olde Steak & Kidney Pudding - wonderful quality meat with gravy and real suet pastry to seal it all in.  This is the pudding that the bakers in Pudding Lane were producing that led to the Great Fire so see what a history lesson you're enjoying here.
The pudding menu - now I mean dessert so you can see how we try to confuse our visitors with our language - also has a particular favorite of jam sponge and custard.  Not posh, not fancy but what every LW guide of a certain age will remember from their school dinners.
If you want the more usual sausage & chips then please do add mushy peas which here are excellent and should be green.
If this is tempting you then work up an appetite for it all by joining me or Hilary on a Tuesday morning Secret London walk. We end 5 minutes away from the pub and always give directions back to it.  After two hours of tramping round the diamond district, the oldest Catholic church in England and the backstreets of Fleet Street you've earned a break at this wonderful establishment that is a million miles away from the chains and refurbishments as it can get.
Full details of the Secret London Walk can be found at www.walks.com. 
Kim Kim, who has worked in the House of Commons and the European Parliament, is another 24-carat Blue Badge Guide: she won the London Tourist Board's Guide of the Year award in 2001.
A London Walk costs £9 – £7 concession. To join a London Walk, simply meet your guide at the designated tube station at the appointed time. Details of all London Walks can be found at www.walks.com.