Sony has announced a new version of its PS Vita. The Vita PCH-2000 is 15% lighter and 20% thinner than the original model and will add an additional hour of life to the battery.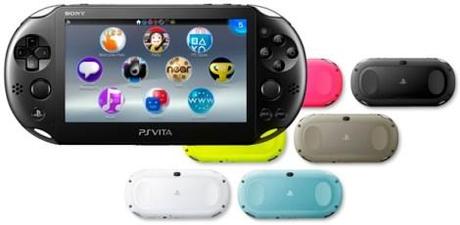 Further hardware improvements include a micro-USB charger and 1GB of onboard storage. Interestingly, the screen tech has been changed to LCD from OLED, what is likely responsible for the drop in price.  Also, there will be three special edition models: Gundam Breaker, God Eater and Otomate.

The new (WiFi-only) Vita will land in Japan first, on October 10th in Japan for 18,980 Yen (or about $190). It's unclear if and when this model will be made available in the otherparts of the world.
N.