We all remember that impressive sneak peek of Guillermo del Toro's "Pacific Rim"at San Diego Comic Con this year. The time has come for the movie to make its big public debut in the "The Hobbit" film in December.
Spanish artist Raúl Monge created a retro war-propaganda style poster for the movie. The poster, after debuting at New York Comic-Con this week, has gone online via The Nerdist. It features one of the giant robots that our heroes will use to fight the monsters that threaten our world.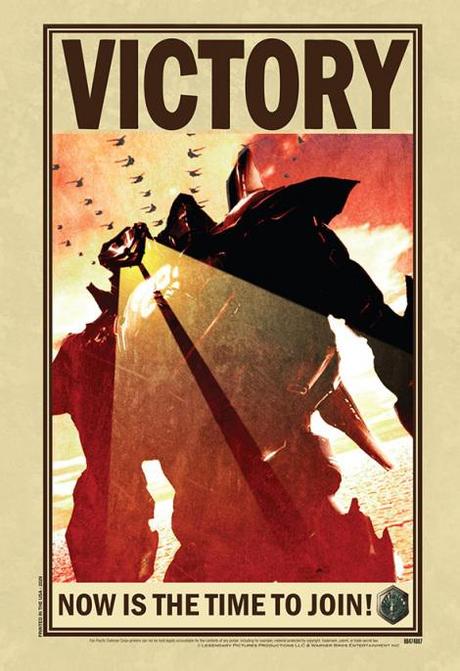 Also, it has been announced that the film's scribe, Travis Beacham, has penned a three-part graphic novel that will essentially serve as a prequel for the movie and provide important character and story details. Idris Elba's character Stacker Pentecost is said to figure prominently in all three parts.
N.
Via: Darkhorizons