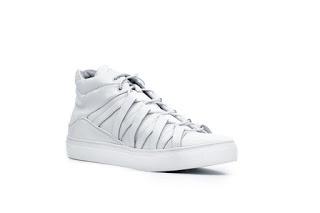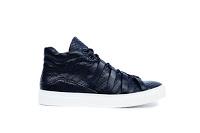 Bryan Samuel Caliga Mid Sneaker
The new is quite noteworthy. Bryan Samuel is a new footwear designer on the scene with quality footwear that coolly combines minimal with the avant. The minimal ushers in with the clean all-over color ways like white, black, navy, red and grey while the avant rolls in with the zig-zag architectural style lacing system. These are designed in Miami and handmade in Portugal of premium leather which ensures solid quality in construction. Now, if you're wondering about style points....the merchandise speaks for itself. The Caliga Mid from Bryan Samuel is now available exclusively at BryanSamuel.com.
Category: Bryan Samuel, Leather Sneakers, Men's Shoes, Men's Sneakers, Mens, Mens Footwear, Mens Spring/Summer 2016, Mens Style, Mid-top sneakers, Shoe Blog, Shoeography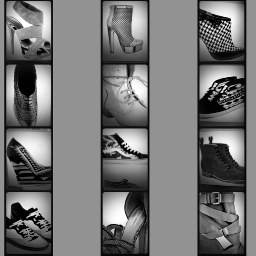 About SHOEOGRAPHY.COM:
Shoeography.com is a daily footwear blog highlighting what's new and what's hot in mens shoes, and women's fashion shoes!