By Suzanne Taylor and Scoop OTP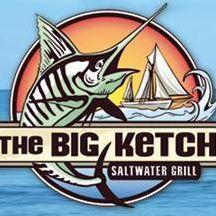 We heard through the grapevine that The Big Ketch Saltwater Grill, a seafood restaurant with a popular Buckhead location, is coming to Roswell! Check out the restaurant's Facebook page for the latest news.
The restaurant will sit between Osteria Mattone and the historic event venue Naylor Hall. Downtown Roswell needs a good seafood niche, so this is a win-win concept.
Scoop hasn't been to the ITP location, but as a Florida girl I love trying new seafood places and can't wait for them to open next spring. The most interesting thing I found out about this restaurant's concept is that it's by Southern Proper Hospitality, the group behind Milton's Cuisine & Cocktails, Tin Lizzy's Cantina and Smokebelly BBQ. (By the way, Tin Lizzy's opens Aug. 25 in Kennesaw.)
In addition, South Main Kitchen will open in Downtown Alpharetta soon. Their Facebook page has some images of the restaurant.
According to Atlanta Magazine Covered Dish: The man who helped manage the opening of Little Alley Steak, Inc. Street Food, and Salt Factory, will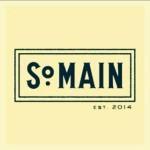 soon have his own restaurant. Louis Soon, who worked his way up from waiter and bartender to manager and now owner, is opening a seasonally driven, farm-to-table restaurant called South Main Kitchen this summer. Located at 9 South Main Street, across from City Hall, South Main Kitchen will serve American cuisine in a century-old industrial-style building.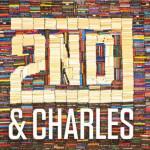 Also the Sedgwick Group, who owns Aspen's Signature Steaks, Bistro VG, and Vinny's on Windward, is opening a new restaurant in Alpharetta called Made Kitchen & Cocktails. Located at 45 Roswell Street, this restaurant theme will offer both tapas and a full menu. Opening September 2014, the decor has 130-year-old cotton mill wood beams and mounted antlers on wood. We are excited for this next venture by the Sedgwick Group to open.
All of these great restaurant ventures makes OTP the place for fork & spoon destination!

Taty (83 Posts)
Tatyana is Lithuanian born graduate of Vilnius University Law School where she successfully practiced law, and created a widely read European Fashion Magazine. In the United States, since becoming a citizen, Tatyana has been a successful Commercial and Mortgage Lender at Bank of America, a licensed Financial Advisor, and the founder of The Georgia Commerce Club which is the largest privately owned chamber in the Nation. As a Real Estate Agent she brings her marketing and networking skills and some European Style and Fashion to help her clients find their perfect home.