Weeks ago I visited a new hair salon, and the hair stylist says "I'm going to use the new Kerastase Resistance on you and here's how it works: The conditioner goes on before the shampoo!" I was extremely hesitant because I'm recovering from major hair damage, which makes me approach all hair products with an abundance of caution and skepticism.
Little did I know, it's perfect for anyone with damaged hair, especially fine hair. By conditioning the hair before shampoo, the hair is protected while the hair fiber is repaired. The final result was soft, shiny and lightweight hair. Oh yes, my hair smelled good too!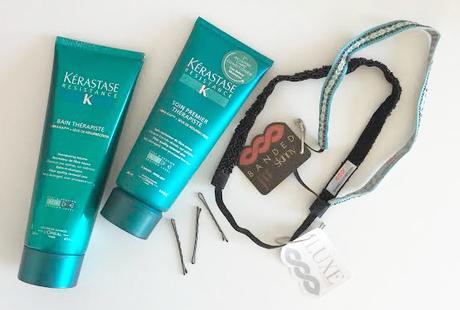 I'm not sure if Kerastase is cruelty-free but the products contain wheat protein and other ingredients which are all vegan-friendly.

Speaking of vegan-friendly, it made me think of compassion and the a company I became aware of recently called BANDED. BANDED was built upon a philosophy of compassion, with a goal of helping the less fortunates.  When you buy 1 BANDED headband, the company will provide 3 meals to children in Uganda. How kind is that! When wearing these headbands, you'll likely forget that they are even on because the velvet fabric on the back of the headbands is so comfortable. I have a couple of BANDED headbands from the luxe and skinny style, and they are awesome! BANDED carries style options for everyone, with headband styles such as original, wide and floral, which are all just as comfy.

What are your favorite products to  nourish damaged hair?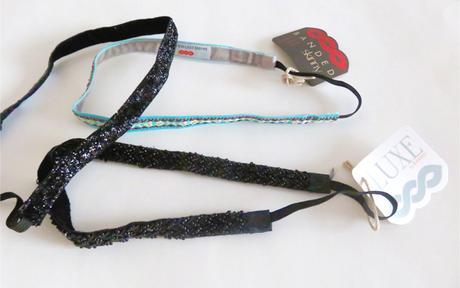 Facebook | Instagram | Twitter | bloglovin' | Pinterest
Filed under: Beauty, Beauty Brands We Love, Favorite Finds, Hair, Item of the Day, Weekend Finds