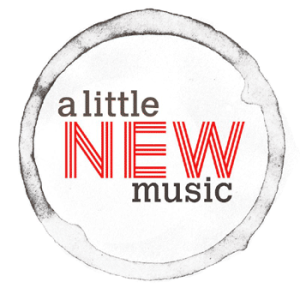 If I had enough hours in the day, I'd blog about every single album released every single week, but I simply don't have the time. Here are a few of my picks for next week's new releases, along with a list of lots of others that might tickle your fancy!
Dengue Fever are back with album number seven, "The Deepest Lake" and it's just as distinctive as always. African beats, psychedelic melodies and adventurous, beautiful vocals. This is truly wonderful.
I'd never heard of Young Ejecta before today, and I really wish I had. Everything about the music this Brooklyn based duo are releasing on "The Planet" EP is quite obviously sexy, not least the cover image!! This is modern ambient electronica done very, very well. I for one did not hesitate to click that pre-order button!
If you need something to chill out to on a Sunday afternoon, then "Individ" by The Dodos could well be your album of choice. Don't go thinking they're in any way dull, though – they have a great quirky edge to their version of indie folk. Loveliness.
Another band I can't believe I've never heard of before are Motorama, who are on the verge of releasing their fourth album, "Poverty". Their music has a sublimely simplistic touch. I love the atmospheric, echoey vocals, rhythmic bass and lilting guitar, interspersed with ethereal sounds throughout. This is an absolute delight to listen to.
Zun Zun Egui are one of those bands who like to experiment with a vast array of styles within their repertoire. One could certainly never describe them as boring, and their latest album, "Shackles' Gift", absolutely lives up to that with its energy and confidence. This is a very enjoyable album indeed.
Other notable music releases this week are:
Noveller – Fantastic Planet
Gaz Coombes – Matador
Doomtree – All Hands
Slowly Rolling Camera – Into the Shadow
Emmy the Great – S (EP)
Beck Goldsmith – Lustre & Curve
Jib Kidder – Teaspoon to the Ocean
Napalm Death – Apex Predator
The Notwist – Messier Objects
Howlin' Rain – Mansion Songs
Fraser Anderson – Little Glass Box
Desperate Journalist – Desperate Journalist
Nathaniel Rateliff – Closer (EP)
The Lone Bellow – Then Came the Morning