Hello, and welcome to another set of new music releases on Music vs. The World!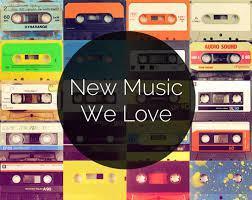 I frequently find that going off the beaten track can result in finding some enlightening and sometimes surprising music – this week is one of those weeks. So, without further ado, I bring you the music…
Post-Punk era band The Pop Group reformed in 2010 after a fairly hefty hiatus. Last year they brought out a rarities compilation album, "Cabinet of Curiosities", and are now releasing their first original album in 35 years, "Citizen Zombie". It's a ramshackle, vibrant, frenzied thing of an album. The band have had the opportunity to be amazingly creative here, no holds barred.
The music of Elvis Perkins is beautifully crafted and highly atmospheric. His album, "Elvis Perkins in Dearland", was released on independent record label XL Recordings. Perkins has now set up his own label, MIR, and is about to release "I Aubade". Eloquent and evocative vocals and lyrics are at the heart of these songs, and sits alongside sits folky, quirky music – a perfect coupling.
My first thought when I heard Axis Of was "your teen will love this band". Their second album, "The Mid Brae Inn" is full of anthemic, infectious, jaunty & catchy indie tunes with nicely put together harmonies, and I don't think I'm too far from the truth, although I'm sure they'll appeal to many more people too! Have a listen here…
"glis·san·do (glĭ-sän′dō): A rapid slide through a series of consecutive tones in a scalelike passage."
This definition perfectly describes the latest offering from
Dan Deacon
, who is widely known for his electronica extravaganzas. He's taken a bit of a departure with "Gliss Riffer", and has gone back to basics, simplifying his techniques and producing something more relaxed than we're used to. This was a brave move – no musician would want to alienate their audience, after all. However, he's pulled it off, and this is a very pleasurable listen without losing any of the intrigue. Well played, that man. Lastly this week, I'm going to tell you about a band I have fallen head over heels in love with.
Songhoy Blues
. Hailing from Timbuktu and Gao, these guys are going down a storm over here and in France, and are even doing a US tour very soon. I'm so excited for their debut album, "Music in Exile", and every time I hear them, I feel complete and utter joy – I just want to dance! They've got rhythm, soul, music ability and a natural knowhow when putting their songs together. You can't learn that mix – it just is. Get behind this band pronto, and see them live if you can – they are going to be huge!! Other new music released this week… Andy Kim –
It's Decided
JJ Grey & Mofro – Ol' Glory Sea Change – Breakage Dutch Uncles – O Shudder Romare – Projections Black Star Riders – The Killer Instinct THEESatisfaction – EarthEE Misterwives –
Our Own House
Torche – Restarter Christopher Cordoba – Us Poor Humans Cheatahs –
Sunne (EP)
Future Brown – Future Brown Public Service Broadcasting – The Race for Space The Black Ryder – The Door Behind the Door Radical Dads – Universal Coolers Gang of Four – What Happens Next Diamond Rugs –
Cosmetics
Travis Bretzer – Waxing Romantic Pelican – The Cliff Spectres – Dying Punch Brothers – The Phospherescent Blues