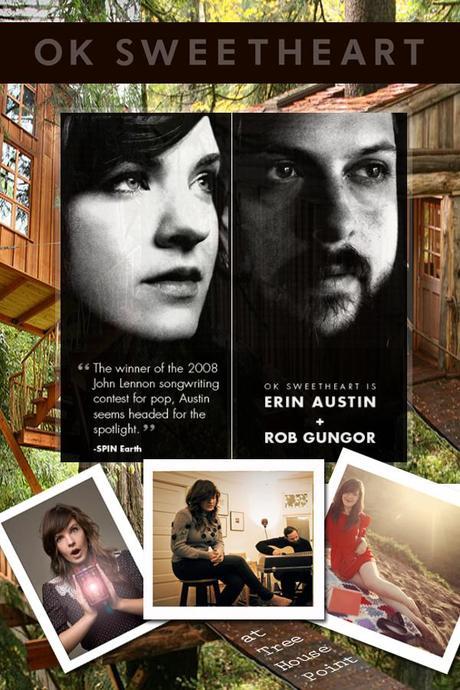 OK Sweetheart
Every now and then venturing through the daily and weekly top 10 lists in the most elite of the musical elitests over at what.cd you notice something that you don't expect to see in the heady heights usually reserved for the big name releases of that month (as well as endless radiohead remixes). I look forward to these moments as they tend to be prescient foretellings of bands that will be popular in about 6 months' time or even next festival season. This is where I stumbled upon OK Sweetheart after flirting with the idea of them at SXSW back in 2010.
It might be said that this, the Oklahomanian's debut album is an Autumnal stroll through small town 1960, taking their influences from the more easy going storytellers of that era and though there are strings, delicate vocals, "ba ba ba's", twinkling guitars and talk of love and heartbreak they thankfully stop short of the over populated twee genre of our own.
It's not overthought but it's also not simply nice to listen to, there is a depth and that tends to be what resonates with the haughty high-hats at the internet's, and my own favourite torrent site. See what you think.
DOWNLOAD IF YOU LET IT
Home
Safe