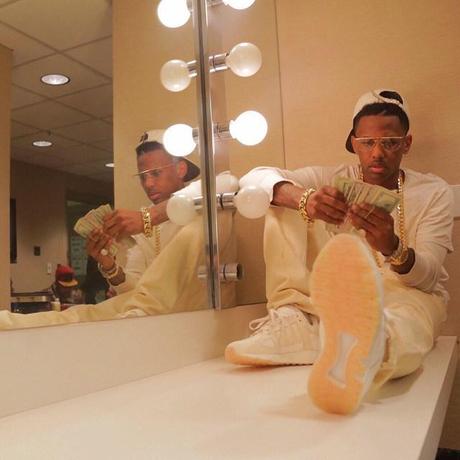 "You Know The Game, So Don't Worry 'Bout The Cheat Code!, Why Throw It All Away When You Got Beast Mode!, Girl You Rockin' With The Coldest On The East Coast!!, Take A Pic' Hands Crossed..Young OG Pose!!" ....
"& I Get High With Baby!!" ...
There's No Denying The New Artist On The Scene, Fetty Wap's - "Trap Queen" Record, Has Been More Than Buzzing Around The World! First Coke Boy's Own, French Montana Hopped On The Official Remix, Followed By The Migos Right After! So It Was Only Appropriate For The Young OG Fabolous, To Officially Lay The Brooklyn Stamp On This Hit Track!! (Listen To Loso's Official Remix Below!!)...