Sorry for the brief unannounced hiatus there, let's just say stuff went down for a sec ;)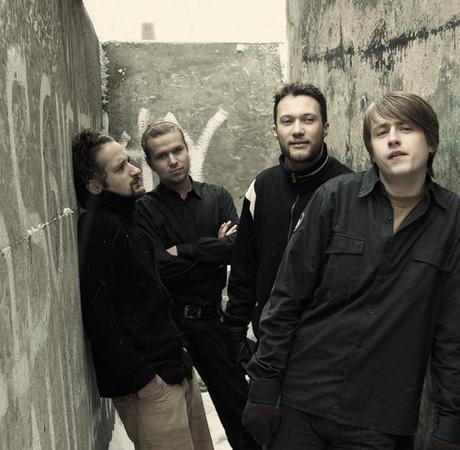 Representing the darker sides of Polish rock come L.Stadt. Musically, you can tell it's European but these elements (synth, elocution, pop) are thankfully understated. The vocalisation reminds me of Damon Albarn on '13′  and instrumentally the guitars could straight from any of the Libertines' 2005-2009 protegees. Lyrically it's very deliberate which I think is perfect for the style they represent, it's clearly very well thought out and creates a great atmosphere on the recordings that ever so many bands fail to.
L.Stadt's influences are undeniably old school so those comparisons could probably be made without paying too much attention, however on closer listening to the A-list of their sets from their previous album you notice that apart from 'ciggies' the album is quite a progression to what they're perhaps noted for particularly on those who only know them from 'Londyn'. This is most notable on the ambling 'charmin/lola' and album opener 'death of a surfer girl'. Tracks like those really show why they've been able to bridge the inter-europa abyss that many would be easily dissuaded from attempting but with 200+ shows under their belt they're sounding like they mean serious business.
Bottom line is this melodic, dark intelligent rock from some killer guys. Check them out.
L.Stadt are-
Lukasz Lach – vocals & guitar
Adam Lewartowski – Bass
Andrzej Sieczkowski – Drums
Piotr Gwadera – Drums