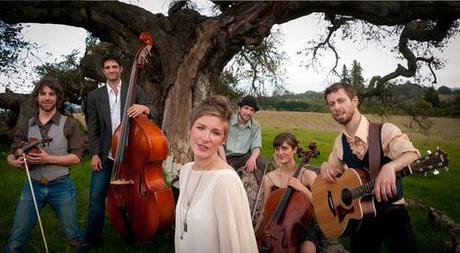 AudiaFauna of Santa Cruz California, have so many elements akin to the similarly sublime Fanfarlo that they deserve at least a percentage of their recognition. Though a stark difference here is that their lead singer is female, making the DreamPop elements all the more silken.
The lyrical intelligence and unique delivery brings to mind Alessi's Ark. Despite having the option of going down the wall of noise route the band use their talents to soundtrack the passion rather than to enforce it, this is decision is what sets them apart from say Emanuel and the Fear making for a more accessible and pleasant listen.
They've got a lot of material but not too much in ways of recordings but stick around there's definitely way more on it's way. Four tracks are below.
Roots was featured on the indie rock playlist this month and once again, we are indebted to him for this find.
AudiaFauna are-
Kelly Koval – voice
Alexis Hawks – cello
Chris Lynch – violin & keys
Andrew Marine – upright bass
Krikor Andonian – guitars & keys
R2 the Specialist – drums & electronics
.
We're off here tonight, if you're in Oxford you should come.