ChristianNews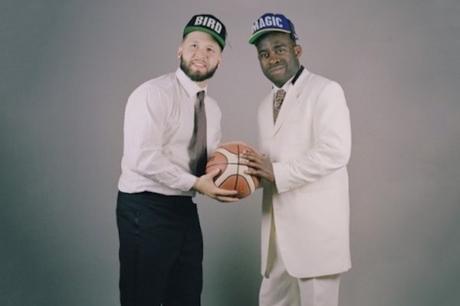 Andy Mineo & Worsplayed dropped their  mixtape Magic & Bird today.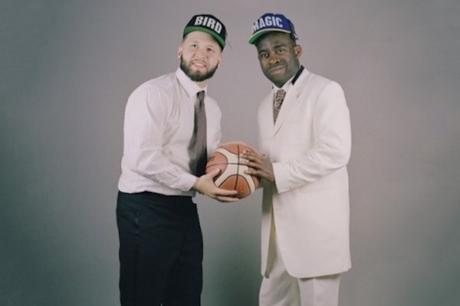 Reach Records lyrical powerhouse and founder of Miner League, Andy Mineo, joins rapper Wordsplayed, Miner League's promising up-and-coming new artist, for the release of their 90s-inspired mixtape, Magic & Bird.
Andy Mineo & Wordsplayed, also now known by their new moniker, Magic & Bird, have been busy drumming up excitement and early success for their latest project. On July 3, the pre-order for Magic & Bird soared into the top spot, claiming  the No. 1 position on iTunes' all genres slider. The official music video for "KIDZ", their buzzworthy first single which was filmed at Waffle House ®, has garnered attention from BET Jams, BET Hip Hop, REVOLT and FM, all of which have added the video to their respective playlists.  Peaking at #1 on Spotify's Global Viral 50 Chart, the lively track "DUNK CONTEST" also entered Spotify's Viral Top 50 country specific charts in Canada, UK, Norway, Australia, New Zealand, Taiwan, Spain, France and Turkey.
This fall, in support of Magic & Bird, Wordsplayed will join Andy Mineo on the Miner League presents Friends and Family Tour, alongside fellow rappers Social Club Misfits. The 29-city nationwide tour kicks off on September 21 in Nashville, TN and will stop in major cities including Las Vegas, Los Angeles, Houston, Chicago, New York City, Philadelphia, Atlanta, and more. For more information on the tour and to purchase tickets visit FriendsandFamilyTour.com.