Finding the right nude, or what they call in the blogsphere — my lips but better (MLBB) — lipstick shade can be quite a challenge. And I'm sure I'm not alone on this. There can be a lot of factors why it's hard to find the perfect nude shade. One being we all have different skin tones and for a lipstick to be considered nude/MLBB it has to match your skin that it seems to be the same color. Our natural lip color plays a huge factor as well. Off the makeup counter it looks good, but once applied to the lips we feel disheartened because it's not the MLLB lippie we want.
A few days ago I received this pretty package from L'Oreal. Okay now what is the connection of this with my opening paragraph, you ask? Well, L'Oreal brings forth a bunch of neutral hues with their new Collection Star by Colour Riche! It's a limited edition collection made specially for the Asian market and this line boasts of five barely-there lipstick colors.
Now the question is, did I find the right match for me? Stick with me cos I will show photos and swatches. And you be the judge! :)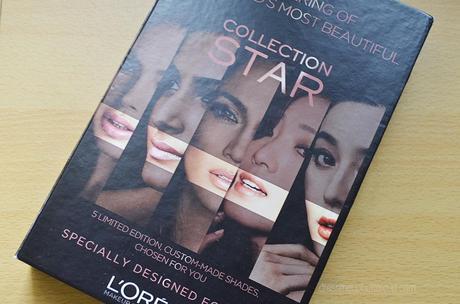 But before that, let me introduce to you the lovely STARS on the cover (as seen above) and which shades they represented. L-R: Doutzen Kroes (Barely Pink), Sonam Kapoor (Barely Plum), Jennifer Lopez (Barely Greige), Gong Li (Barely Moka), and Fan Bingbing (Barely Coral). I only know JLo but I'm sure the others are stars in their own right too.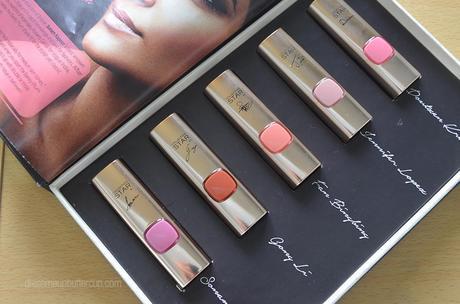 The signature of each star is printed on the lipstick cap of the shade they represent, as shown below. By the way, I'm loving the sort of rose gold packaging and that the shade is clearly visible.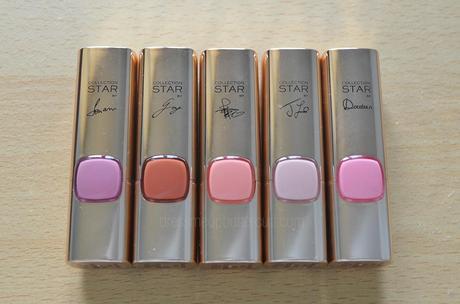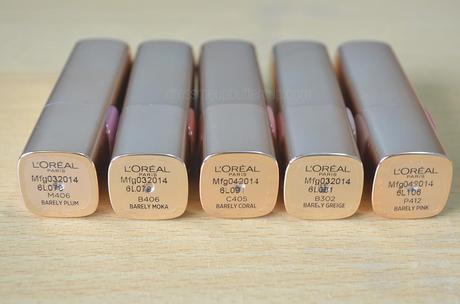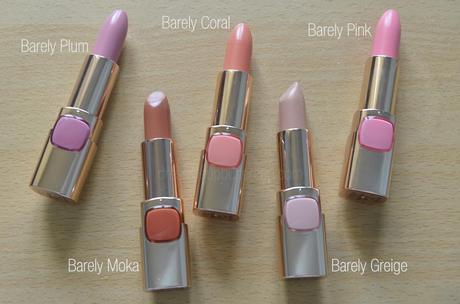 Pretty packaging aside, here is the moment of truth! 
For reference, this is how my natural lip color looks like. All photos taken with natural lighting, no flash used.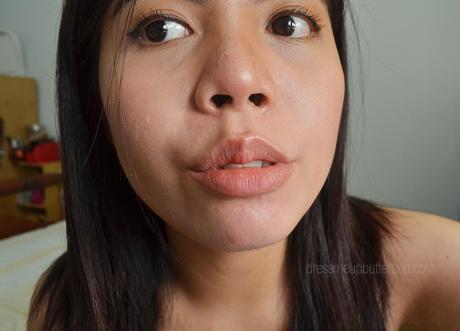 Let us start with Barely Plum - a light plum pink shade which is said to brighten the face, especially for medium skin tones. Pretty shade but not the MLBB shade I'm looking for.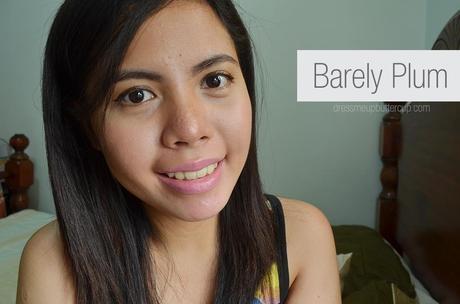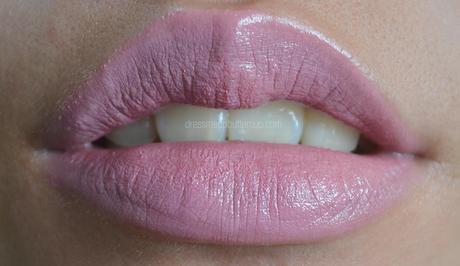 Here's Barely Moka, a neutral brown shade which can be worn from day till night. Hmm, this could pass off as my kind of MLBB shade. The warm shade is not too overpowering.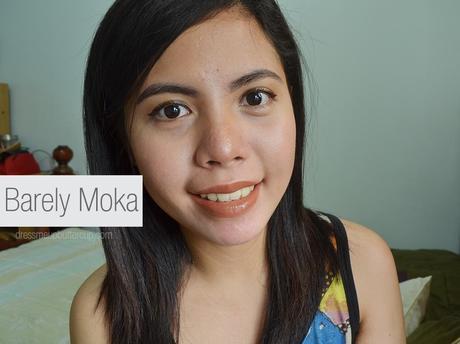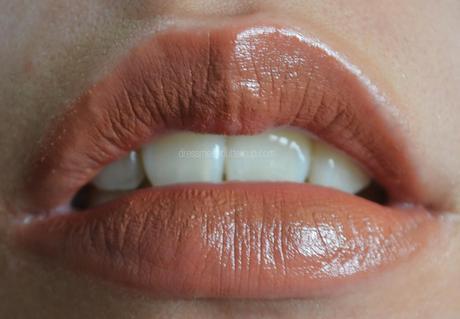 Next, we have Barely Coral. It's a pretty bright peach color suitable for fair or medium skin tones. I'm a sucker for corals so this is easily my favorite in this collection… but can this be my MLBB? Don't think so.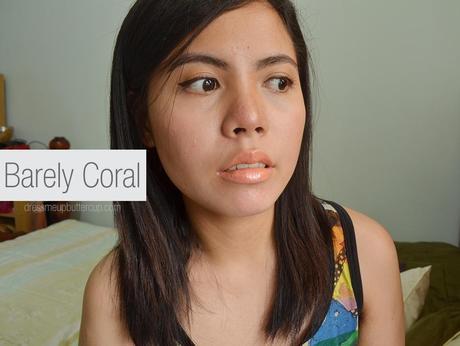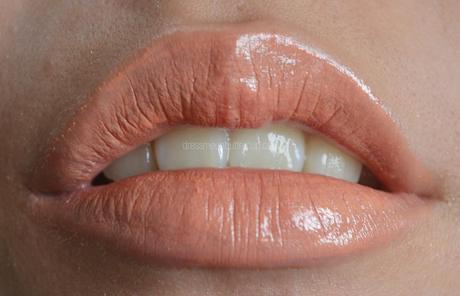 L'Oreal claims Barely Greige as the "perfect nude" because it has no strong color but has the right amount of shine. This was the first shade I picked up from the box but was quite disappointed because I ended up looking like a pale, sick person. This probably works great with other skin tones, though. Le sigh.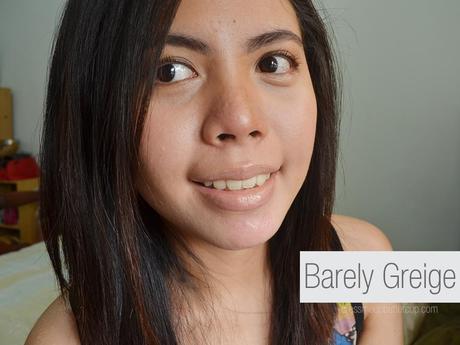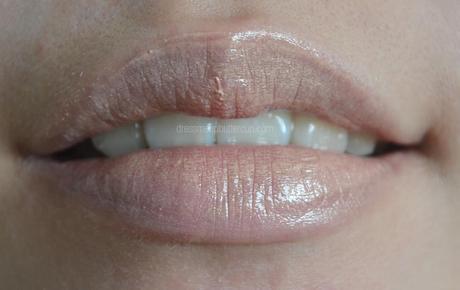 Last one in the bunch is this Barely Pink, which is suitable for those with fairer skin tone. Ohmygaad, too pink and girly for my life. Haha kidding. Obviously, this is not the MLBB I'm looking for cos I don't have a fair skin tone.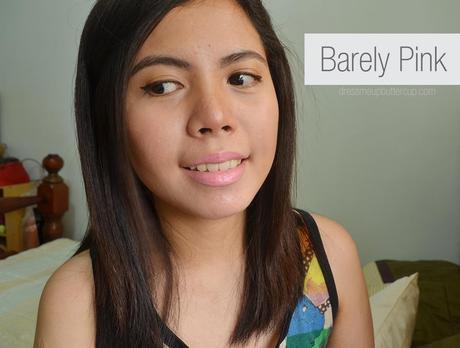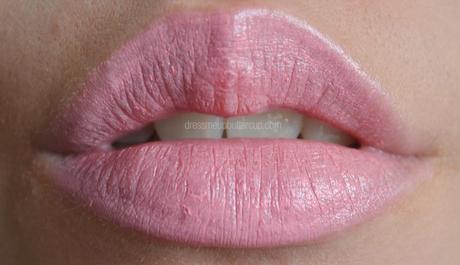 Okay now for my verdict. I may not have found my perfect MLBB shade among the bunch, but a pretty close match is Barely Moka. I've been using it for several days now! As for the other shades I'm still pretty happy that it's within my comfort zone (except for Barely Pink, i still have to find it in me to sport a light pink like that, lol), so that means these will get more use and abuse from me in the coming days. I just kinda hoped these shades are more opaque than sheer though. For those with naturally darker lip colors, sheer finish could be a dilemma cos you have to apply several layers to obtain the true shade of the lipstick. 
PRICE: Php625 (will be available starting August 1, 2014)
WHERE TO BUY: L'Oreal Paris counters nationwide
L'Oreal Paris PH on Facebook | Twitter | Instagram
So what about you girls? Any shade caught your fancy? I love hearing from my readers! Do leave a comment, tweet me at @hazelsalcedo, send questions via my Ask Box, or post a message on my Facebook page. You can also shoot me an email at hazelnot AT yahoo DOT com. Talk to you soon, okay? ❤