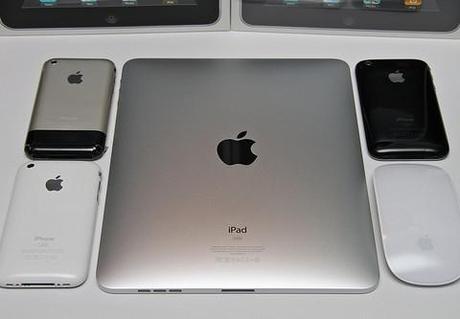 iPhone 5: What will the new member of the
Apple
family look like? Photo credit: Yutaka Tsutano http://www.flickr.com/photos/ivyfield/4486938191/
The background
The new iPhone will have a thinner screen, according to The Wall Street Journal. Apple are set to use new technology to reduce the thickness of the screen by around half a millimetre and improve the display quality.
"The technology integrates touch sensors into the LCD, making it unnecessary to have a separate touch-screen layer," said the WSJ.
The start of the screen wars
"As with many gadget changes these days, it's all about the competition," pointed out Slate. "Samsung's Galaxy S III is thinner than the current 9.3 mm iPhone 4S."
New iPhone rumours are 'underwhelming'
"Our eyes can't discern such a minuscule difference. Half a millimeter is a fraction of a fraction of a fingernail, which measure around 1 cm," wrote Rebecca Greenfield at The Atlantic Wire. The latest report is typical of the iPhone 5 rumours doing the rounds: they're all pretty "underwhelming". Apart from small design alterations, predictions are that "the phone will have iOS 6, which includes its new non-Google Maps app and a much needed Siri update… and 4G LTE – things other smartphone makers already have. Basically, Apple is playing catch-up," Greenfield concluded.
Bigger and taller?
"In many ways, speculation about the next iPhone is all about the screen. After all, it does make up the bulk of the phone," pointed out Hayley Tsukayama at The Washington Post. And the most persistent rumours are that the screen will be both "bigger" and "taller". "But, since Apple is a company that prizes usability, it's unlikely that the phone will get too big for the majority of consumers to use one-handed," said Tsukayama.
Apple should ditch the whole 'phone' concept
The 'phone' element of smartphones is no longer relevant to most users, argued Chris Matyszczyk at CNET: "Their iPhones are for e-mailing, texting, tweeting, app-loading and, most of all, locating potential lovers on Facebook and staring at their pictures." Apple should do something revolutionary: "Instead of calling it iPhone 5, why not package all the new finger-fun gizmos and declare that this machine just isn't a phone any more?"