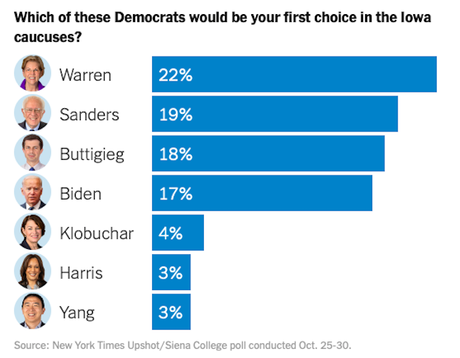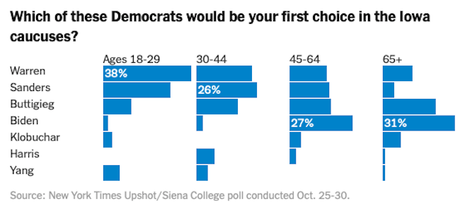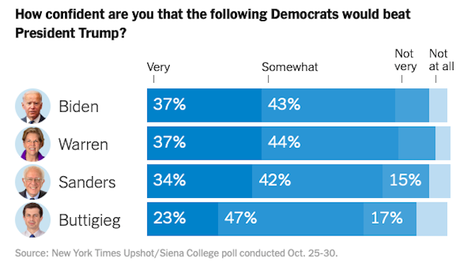 These charts are from the new New York Times / Siena College Poll in Iowa. They questioned 439 Democratic caucus attendees between October 25th and 30th. The poll has a 4.7 point margin of error.
It shows Warren leading with 22%, but three other candidates are very close -- Sanders (19%), Buttigieg (18%), and Biden (17%). Considering the poll's margin of error, it looks like a four-way race in Iowa.
The chart below, from the same poll, shows some issues supported by Iowa Democrats.