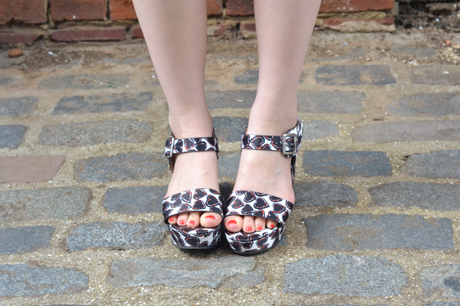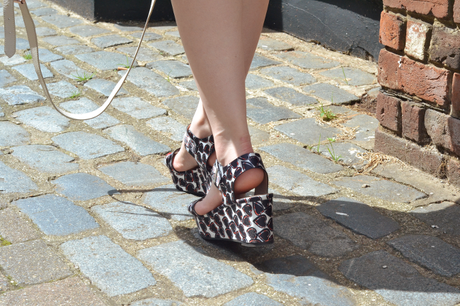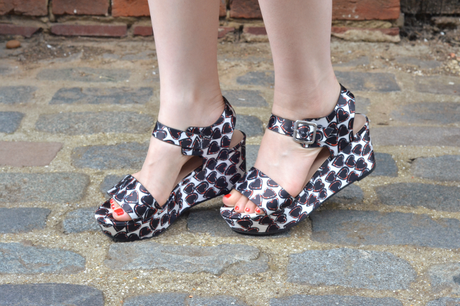 Topshop HEAVENLY Shoes, £30.
"Hello, my name is Michelle and I'm the best/worst impulse shopper ever."
I posted a snap of my newest shoe buys on Saturday when out shopping in Selfridges London and thought I'd devote an entire post to them. It was one of those rare love at first sight moments. You know? I saw them, liked them, bought them and wore them.
Flatforms have never appealed to me but these are so cute and comfy. The satin heart print uppers make feel really prim and Miu Miu esque and they're pretty much me epitomised in a shoe.
Last week Nike Free Runs, this week flatforms... Someone stop me and the shoe thang*. Shop them 'ere.
* Yeah Janis Ian, I did just say thang. Kevin G style.

Turn on your JavaScript to view content