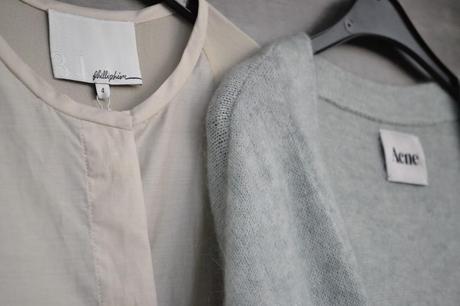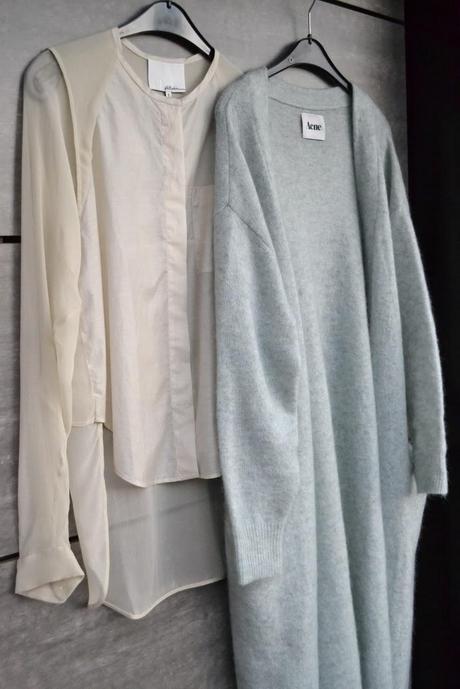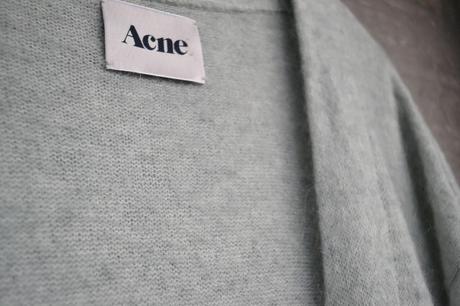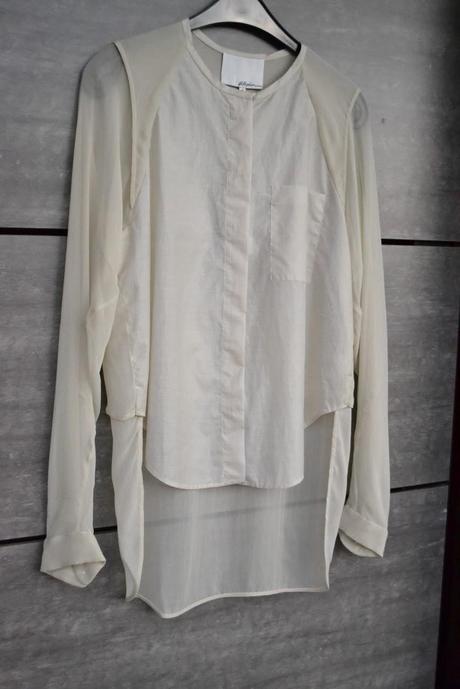 So here's what I got from the vouchers I won the other day (read about it here).When I went shopping, I was very disappointed of the stores I could actually spend the Fashioncheques. There weren't that many stores I could spend it, and most of them I didn't like. There were a few in the fancy P.C. Hooftstraat in Amsterdam, so I decided to have a look. I have to say, I saw a lot of amazing items there but a lot of them were actually over 500 euros a piece, and I could not see myself spending that much money on just one item. When I found these two, I tried them on several times just because I had to get over a certain hurdle of spending a lot of money on clothes when I don't have that much money in my bank account. But then I realized I won the money, and I didn't have to spend it out of my own pocket, and these two items are truly an investment for my closet!
I got a mint colored oversized Acne knit. It's very oversized indeed, it almost comes down to my ankles. But I love the color, the furry mohair fabric, and especially the fact that it's truly a statement piece. It might not be everyones taste, but I love it very much and it's for me the perfect winter investment. When spending that much money on clothes, I do want them to be 'statement pieces'. I would never get a simple white tee for 200 euros when I can easily get a nice white tee at Zara.The second piece is a partly sheer blouse from 3.1 Phillip Lim, just as Acne one of my favorite brands I can't afford. The picture really doesn't do justice to the blouse, it's gorgeous. It fits me perfectly and I love the sheer sleeves and the long back.
I'd love to hear what you think about these two pieces, my first ever Acne and 3.1 Phillip Lim items. I'll show you outfits with these very soon!