It has been a busy week for set photos of all the action on the set of the upcoming "The Amazing Spider-Man" sequel.
There's shots of Andrew Garfield's Spider-Man tackling Jamie Foxx's Electro, Anthony Mackie as Falcon, and a stunt double in make-up that may give us a first glimpse of Paul Giamatti's Rhino over at IFC.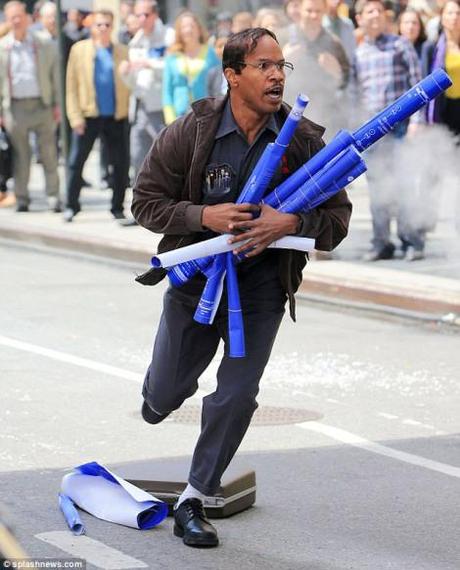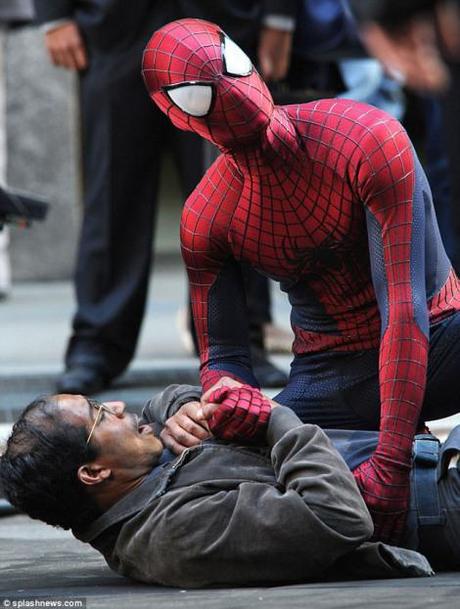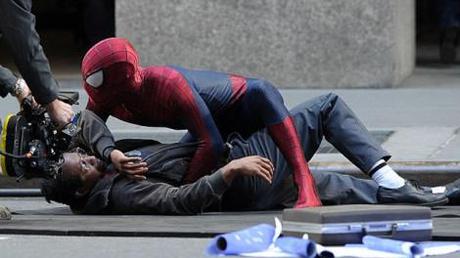 This following image, is speculated to be a stunt double for Paul Giamatti. The character has the characteristic Russian mob tat and Rhino is Russian, so that's not far fetched.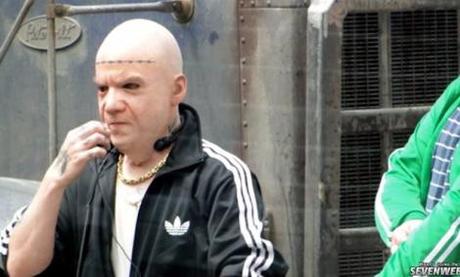 Photo: "The Amazing Spider-Man 2″ set, courtesy SevenWebHeads
Everybody's favorite web slinger has his work cut out for him when he goes head to head with his new big screen baddie on May 2, 2014.
And here, we have the recent photos from the Los Angeles set of Captain America: The Winter Soldier… These materiél have revealed the first look at actor Anthony Mackie suited up in military garb as Falcon, a.k.a Sam Wilson!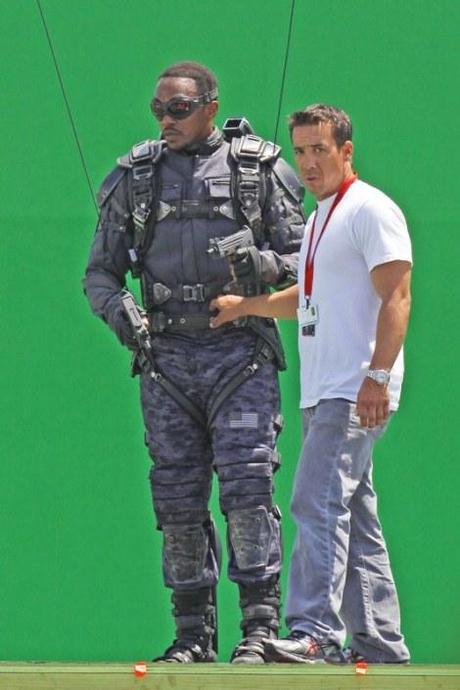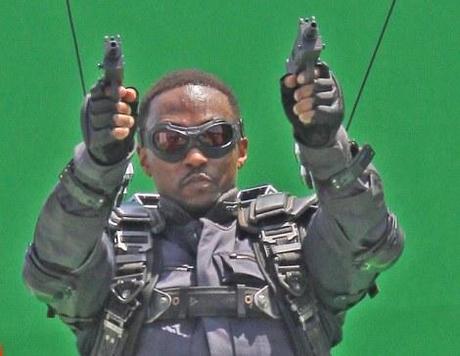 N.