The first trailer for the first installment in Peter Jackson's The Hobbit trilogy hit today:
The first film in the trilogy, "The Hobbit: An Unexpected Journey," opens this holiday season, on December 14, 2012. The second installment in the franchise will be "The Hobbit: The Desolation of Smaug," and the film will be released on December 13, 2013 and The final film in Peter Jackson's trilogy adaptation of The Hobbit, by J.R.R. Tolkien, now titled "The Hobbit: There and Back Again," will be released worldwide on July 18, 2014.
All shot in 3D 48 frames-per-second, the trilogy of films will be released in High Frame Rate (HFR) 3D, other 3D formats, IMAX and 2D.
The trilogy of films is set in Middle-earth 60 years before "The Lord of the Rings," and tells the story of Bilbo Baggins questing for treasure and coming into possession of the One Ring.
The book was published on 21 September 1937 to wide critical acclaim, being nominated for the Carnegie Medal and awarded a prize from the New York Herald Tribune for best juvenile fiction.
But you guys probably knew all that.
Let me go and watch the trailer some more.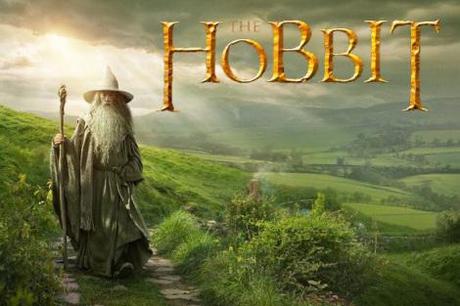 N.