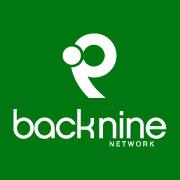 "SHOW US YOUR BACK9" 
The world's first, true global golf lifestyle and entertainment network is launching an unprecedented call for viewer-generated programming.
Scheduled to launch in 2012,
Back9 Network
is giving an opportunity to sports, lifestyle and media enthusiasts worldwide to submit their video ideas for potential programming via its Facebook page (www.facebook.com/back9network).
"Since we announced our plans to launch a global golf-centric network earlier this year, golfers and other sports fanatics have been telling us how excited they are about Back9 Network celebrating the golf lifestyle on TV and the web," says Dennis Allen, Senior Vice President for Global Business Development.  "While professional tour coverage certainly has its place, golf embraces a unique and passionate lifestyle. And we think people want programming that celebrates that passion.  This is a chance for people all over the world to get creative and show us what's on their mind."
"A fan recently told me that Back9 Network will take the 'Shhhh' out of golf!" says James L. "Jamie" Bosworth, President and CEO of Back9 Network.  "And he's right.  You will be able to turn on your TV, your computer, or mobile device and say that's the kind of fun I have playing with my buddies on Saturday morning."
Called
Show Us Your Back9
, golfers around the world are invited to produce short 1-3 minute video "pilots," or audition to be a Back9 show host.  Selected videos will be posted on the company's YouTube channel and be considered for development. "Golf is fun," says Allen.  "Whether it's tradition, travel, fashion, food, technology, or an exclusive outside-the-ropes view of professional golf, we want our programming to reflect why we enjoy this game in the first place."
Viewers are invited to upload their videos between September 19
th
and October 16
th
at www.facebook.com/back9network.
Note: Follow Back9Network on Twitter using this link.
Back9 Network
will be the premier multimedia lifestyle and entertainment network for golf fans globally. It is being constructed on a multi-platform digital system, providing simultaneous distribution over the Internet and mobile devices. As much a lifestyle network as a sports channel, Back9 will differ from its competitors by focusing on the intrinsic "story" of the sport and examining the players and the world in which golf resides.
Voice your opinion on Twitter
@Golf4Beginners
and friend us on
Facebook