This one's a little off fashion, we are taking our latest favorites from Urban Outfitter home collection. Yes, since we moved into our house last fall, it has kind of been our decor project to go nuts with and we are slowly curating the best little quirky finds from all over the place..
Some of our favorite pieces so far have come from (aside from all the other curated stuff we can collected down the years) Urban Barn, Pier one, Bed Bath & Beyond. But this isn't the post where I share my collection, simply putting a few 'yet-on-my-list' pieces that we are yet to get our hands on..
Now the first one is special, it's so us and our style that we can't wait to get our hands on it, but the trouble is that half of it doesn't deliver to Canada...we are still trying to work around it.. But these Urban Outfitters Arrow Finials in green are to die for...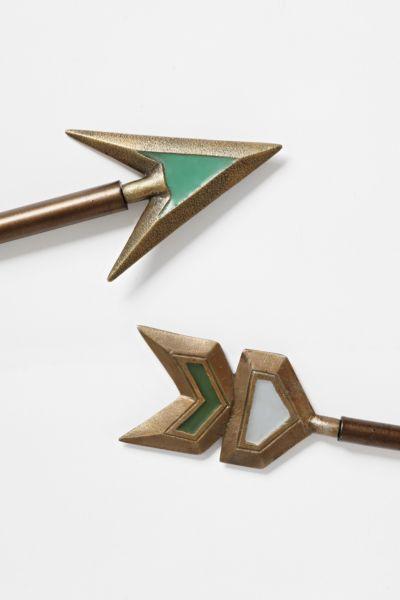 The trouble is that the curtain rod that goes with it only ships to US. Hoping someone I know soon makes a trip other side of the border so I can get these ordered. In the meantime I will sit and prey these don;t go out of stock.. (Link for shop in Image)
The second item I have to have from UO is this beautiful medallion tapestry in blue, obviously I am going to use it as a bedspread/ bedcover and the size is just perfect for our king bed. It is totally boho, goes well with our charcoal gray and mint green bedroom and reflects a sort of cool vibe that is going to gell nicely with our red dresser and antique finished side drawers.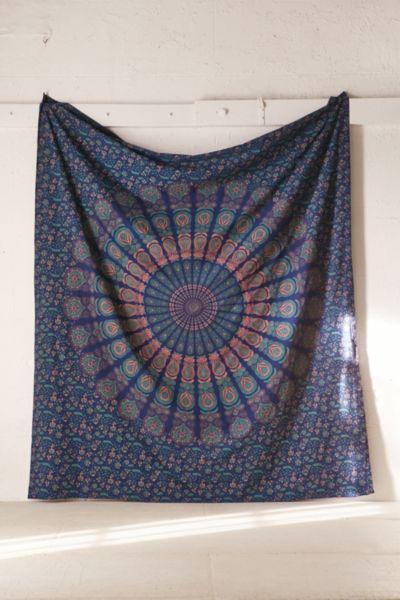 The last piece we are cooing over is this crescent shaped gold hanging planter. I cannot wait to hang it above my bedside stool and have a beautiful fern or ivy trailing down besides me as I fall asleep..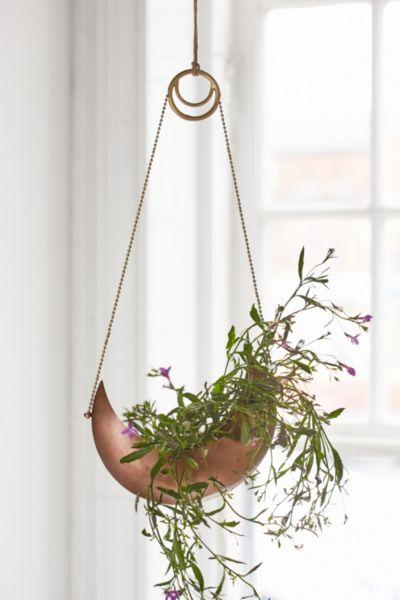 Needless to say I am absolutely in love with the whole magical thinking collection by Urban Outfitters Cannot wait to get a lot more from this collection to compliment our kitsch/ boho home decor...